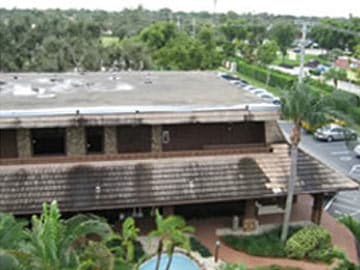 Dennis Lang, Property Manager for Belle Terre Condominium Association
As a commercial property manager I know the importance of getting facilities back on line ASAP after storm damage, especially for a medical condo such as Belle Terre in Boca Raton. The windstorm damage from Hurricane Wilma was severe and throughout the three buildings.
The entire facility needed roof replacement. While Belle Terre's insurance company is a leading national brand they did little more than "sell us the farm!
They offered $259,000 after a $59,000 deductible on a roof replacement that needed a minimum of $400, 00 in work, plus addition expenses to fix interior damage and property damage from both windstorm and water damage.
Fortunately I was referred to Advocate Claims Service. Steven Venook came to the rescue with ideas in hand. He met with the Doctors, consulted with the roofing specialists and building engineers. He clearly determined the scope of work and diligently, for eight months communicated with the insurance carrier. Thanks to his tenacity and meticulous paperwork Steven was able to get a settlement for $745.000. Everyone was very pleased with the outcome. Thank you Advocate Claims Service.