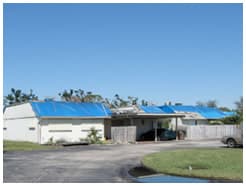 Thomas Villanueva, President
On behalf of our community and board of directors I want to thank you for your professional services. Despite the cantankerous members on the board, you persevered in our behalf for over three years assisting us in our State Farm Hurricane Wilma Insurance claim. State Farm initially offered us 800k and you succeeded in getting us 2.7 million, our association is in much better financial condition because of your work.
During our long road to recovery we had also hired three legal firms to represent us. Unlike the attorneys' fees, your fees were totally cost effective!  More importantly your advice was the only advice that was consistently in the best interests of our community. As we approach 2012, we are still trying to get monies from State Farm Insurance Company. Without the 1,100 pages of documentation that you maintained, we would have had no chance in this endeavor.