Business and Professional Client Testimonials

"…this is the third claim you handled for my family."
My family and I want to thank you for your professional services. When our tenant accidentally caused the fire to our warehouse we knew where to turn. Since you did such a good job helping us in the past hurricane claims to both our house and other building, this is the third claim you handled for my family. You never let us down.
Sal, Lucy, Lisa,  and Anthony
Stuart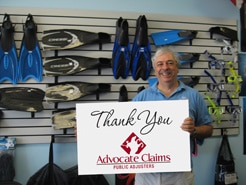 "While I was busy running my stores, you took
care of my claim and kept my informed of the insurance claim progress."
Dear Mr. Venook,
We appreciate your responsive and excellent service. As a retailer with 30 years in business, I understand the value of hiring a professional. While I was busy running my stores, you took care of my claim and kept my informed of the insurance claim progress.
As you know, I have called you back to consult with you on a couple of occasions. Your advice has always been in my best interest. I would be happy to refer you anybody who needs assistance with their property damage insurance claim.
Respectfully,
Steve from Scuba Network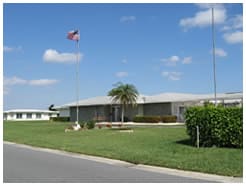 "Steven Venook is truly resourceful; a real detective!"
"The difference between the insurance adjuster sent by "state farce" and a public adjuster is like day and night. The insurance company's representative seemed to be in the dark while Advocate Claims Service came in and shed light on the reality of our situation.  After Hurricane Wilma we had extensive damage throughout the community.
Steven Venook went beyond the obvious damage to our roofs, fascia board, fences and the shuffle board facility – he worked like a detective and found extensive water intrusion damage overlooked by the insurance company. In our clubhouse he was able to get the insurance company to fund a roof replacement, new drywall and a repainting of the facility. That's the key to utilizing a Public Adjuster – Steven became our advocate, our voice to the insurance company the result was a financial settlement that far exceeded the "low ball" offer we previously received.
Advocate Claims Service was up front, responsive, and gave us peace-of-mind. I would happily recommend Steven Venook to any Condo Association or business.
John Ellis
President
Paradise Gardens-I Condominium Association
Margate, Florida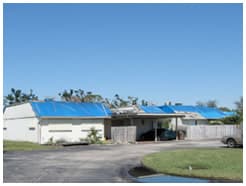 "State Farm initially offered us 800k and you succeeded in getting us 2.7 million"
On behalf of our community and board of directors I want to thank you for your professional services. Despite the cantankerous members on the board, you persevered in our behalf for over three years assisting us in our State Farm Hurricane Wilma Insurance claim. State Farm initially offered us 800k and you succeeded in getting us 2.7 million, our association is in much better financial condition because of your work.
During our long road to recovery we had also hired three legal firms to represent us. Unlike the attorneys' fees, your fees were totally cost effective!  More importantly your advice was the only advice that was consistently in the best interests of our community. As we approach 2012, we are still trying to get monies from State Farm Insurance Company. Without the 1,100 pages of documentation that you maintained, we would have had no chance in this endeavor.
Thomas Villanueva, President
Garden Owners Home Owners Association
Boca Raton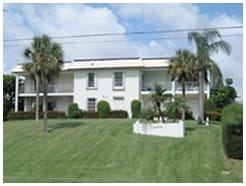 "Every Homeowners' Association should get to know a Public Adjuster like Steven Venook before the storm hits."
Hurricane Wilma wreaked havoc throughout our community. We suffered severe windstorm damage to the entire roof, resulting in rain and wind damaging the interiors of kitchens and most rooms throughout the residential units. The adjuster from Citizens Insurance was slow to respond. We just weren't getting our questions answered and, as frustration set in, we voted to seek out the services of a Public Adjuster. Happily, we received a great referral.
Steven Venook of Advocate Claims Public Adjusters was on the job quickly and uncovered damage overlooked by the insurance company's adjuster. He was thorough, knowledgeable, answered our questions and was always polite. He was highly professional throughout the claims process and enabled us to receive a settlement three times that offered by Citizens. We would gladly recommend Steven Venook to anyone.
Alexander Harris
President
Gulfstream Villas South
Delray Beach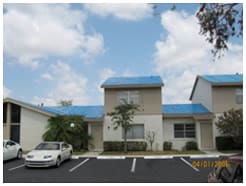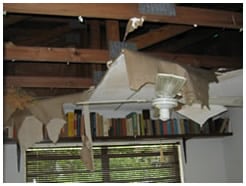 "Once Steven Venook got on the case things began to happen."
"Hurricane Wilma ripped off the flat roof on three buildings rendering three apartments totally uninhabitable. We had windstorm and water damage throughout the community. Our insurance agency became referred to throughout the community as "Snail Farm" because they moved at such a slow pace. It was exceedingly frustrating.
Fortunately an acquaintance of the Board new of Advocate Claims Service, a state certified Public Adjusting Company. Steven Venook, the company president wasted no time in assessing the situation. We quickly voted to make Steven our claims advocate. He was knowledge about the insurance claim process and knew how to take the right steps in order to get the appropriate and fair response.
The settlement Steven got us was very substantially more than what Citizens offered.
Without a doubt, had we not contacted Advocate Claims Service we would have been left with enormous out-of-pocket expenses. Thank you Steven!"
Jon Ann Morgan
Vice President
Apple Creek Condominium Association
Boca Raton, Florida

"Advocate Claims Service came to the Rescue – Big Time!"
As a commercial property manager I know the importance of getting facilities back on line ASAP after storm damage, especially for a medical condo such as Belle Terre in Boca Raton. The windstorm damage from Hurricane Wilma was severe and throughout the three buildings.
The entire facility needed roof replacement. While Belle Terre's insurance company is a leading national brand they did little more than "sell us the farm!
They offered $259,000 after a $59,000 deductible on a roof replacement that needed a minimum of $400, 00 in work, plus addition expenses to fix interior damage and property damage from both windstorm and water damage.
Fortunately I was referred to Advocate Claims Service. Steven Venook came to the rescue with ideas in hand. He met with the Doctors, consulted with the roofing specialists and building engineers. He clearly determined the scope of work and diligently, for eight months communicated with the insurance carrier. Thanks to his tenacity and meticulous paperwork Steven was able to get a settlement for $745.000. Everyone was very pleased with the outcome. Thank you Advocate Claims Service."
Dennis Lang
Property Manager for Belle Terre Condominium Association
Lang Management
Boca Raton, Florida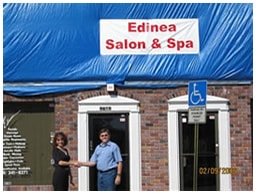 "We are lucky that we found out about you."
The roof of our salon was horribly damaged in Hurricane Wilma. We are lucky that we found out about you. We had no clue how to deal with our insurance company's legal jargon and small print. They never returned our urgent phone calls. You did a great job for us and we felt totally comfortable having you handle the entire claim for us. Our lives went from totally disastrous to a bowl of cherries! With your help, we got a fair settlement.
Edinea, Owner
Edinea Salon & Spa
Coral Springs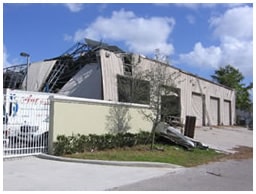 "I never would have gotten the fair settlement for damages to my warehouse facility without your help."
When we got to our business after the storm, our hearts sank. Our lives were suddenly in shambles. We anticipated a stressful experience, delays in getting our claim settled and a huge bureaucracy. Then, we learned about your very personal service, just in time! Thanks to you, I can now properly repair the damage.
John W
Coral Springs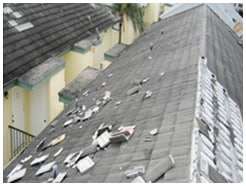 "You knew how to get (our insurance company's) attention and protect our best interests."
As a board member of Linton Ridge Condominium Association, I knew that Citizens Insurance Company was not treating us fairly. Their adjuster did not do a very thorough investigation and never returned out telephone calls either. With your help, we learned that we did not have to accept their low-balling of our insurance claim.
John
Delray Beach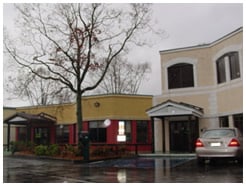 "The independent adjuster who inspected our building was either senile or blind."
Our daycare building was terribly damaged by Hurricane Wilma. That independent adjuster and the New York insurance company he represented did not care that this building was occupied by children, or that there were serious health issues. Without your professional representation we would have been screwed!
Lisa, Lucy, Sal, Anthony
Stuart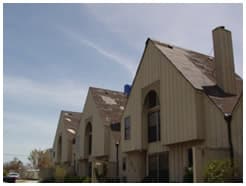 "As our appraiser, you succeeded in getting us four times more than Citizens originally offered."
Florida Citizens Insurance Corporation and their independent adjuster should be found guilty of fraud. They ignored most of the damages to our buildings and delayed the claim process. Also, I was pleased to have you represent me for my home and two rental properties.  People should know how Citizens Insurance Corporation abuses its policyholders!
Sandra H.
Shore Village Association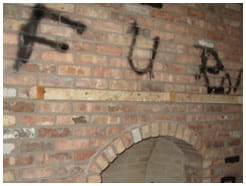 "Through your efforts of properly documenting our loss, we were able to get a good recovery for our losses."

Thank you for helping us in our vandalism claim to our building. The entire inside of the building had major damage. The vandals destroyed the fixtures, tile flooring, walls and more. We also learned the hard way how badly surplus line insurance carriers handle claims.
Mary & Ed
Margate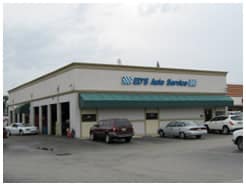 "You got us four times more money than the initial amount offered. We are keeping your phone number."
We never knew public adjusters existed and how helpful they are to people like us. With no prior claim experience, we did not understand the complexity of insurance claims. We are sure glad you told us what you do.
May & Ed
Margate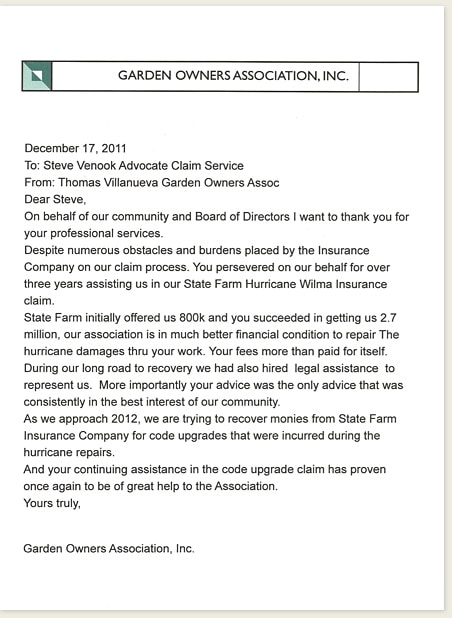 Testimonials from Business Clients and Professional Contacts on LinkedIn Web Page
"Steven Venook is a very competent, knowledgeable and aggressive public adjuster. He has represented a number of my clients in a very professional manner. I would recommend his services." 
Harold K., Attorney, Harold B. Klite Truppman, P.A.
"As a past assistant to Mr. Venook, since 2004, I have enjoyed learning from him and watching how he respects his clients. Mr. Venook continually reminded me that his client's are his first priority. I also learned that Mr. Venook success comes from paying close attention to detail. This was a great learning experience to be taught." 
Lourdes C., Membership Coordinator, HealthAccess, Inc.
"Passionate and professional for any policyholder seeking help following a loss."
Chip M., President, Merlin Law Group
"Steve is a dedicated professional and consumer advocate helping with property claims. Steve has a wonderful understanding of people and what's needed to get a job done. If I was not in the business I would use Steve for all my property claim needs."
Jeffrey P., Professional Structure Damage Estimator, Earthlink
"Steven's idea of good service to his clients is to make every effort possible on their behalf. He does not understand the word "no" which is exactly why you would hire him to represent your interests against a carrier in an insurance claim. If you find him, you will have someone who will take good care of you."
Adrian N., Attorney, Mintz Truppman
"Steven is experienced in insurance property claim evaluation. He provides prompt reputable service to his clients and is well respected in the industry. He is a good negotiator on claims and his results prove this." 
Mitchell B. Public Adjuster, Assurance Adjusters, LLC