About Advocate Claims Public Adjusters, Inc
Empowering the insurance policy holder is our business!
We have been servicing the property damages insurance claims for Florida consumers since 2002.  As a former company insider it is my privilege to provide my extensive claim knowledge and experience to you.
As Public Adjusters we are the exclusive representative for the policyholder and we work toward a more favorable insurance claim settlement for YOU!
A Message from the president of Advocate Claims
Public Adjusters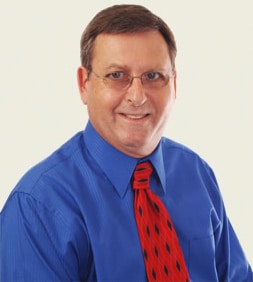 In these times when insurance premiums are skyrocketing in cost, and the insurance companies quality of service is shrinking, Advocate Claims Public Adjusters stands ready to work for you!

When disaster strikes your largest single asset – home – building – business, I pledge to help you get a fair settlement as quickly as possible. It's important to note that while our service takes a bit longer than simply contacting your insurance company directly and letting them send their adjuster out and offering you a quick settlement, we are working hard for you and taking the necessary time to file a complete and detailed claim that represents your interests in the most comprehensive manner possible. This process maximizes your potential for a higher settlement than you would typically receive. But, you don't pay us for our time. You only pay us if we get you a settlement. Advocate Claims Public Adjusters handles every aspect of your property insurance claim settlement while maintaining the highest quality of professional service.
Download: "Ten benefits of Hiring a Public Adjuster"
Background of Steven D. Venook, President of Advocate Claims Public Adjusters
Steven D. Venook is a graduate of the University of Florida. He founded Advocate Claims Public Adjusters in 2002. Prior to this he gained extensive knowledge and experience as an insurance adjuster working for independent insurance adjusting companies and as an in-field claims supervisor for a major insurance company. During this time he handled thousands of property damage claims for both first- and third-party policyholders.
Today, Steven operates Advocate Claims Public Adjusters, a Florida-based statewide insurance public adjusting claim service with licenses in Florida, New Jersey, New York, Georgia, North and South Carolina. Our focus is on customer satisfaction. Steven provides hands-on service as a proactive insurance advocate with extensive experience in property damage insurance claims, dispute resolution through the appraisal process/mediation, and construction services. He is highly skilled at negotiating maximum insurance claim settlements for property damages for homeowners, mobile homes, condominium units, commercial properties, business owners, and condominium associations.
Professional Designations
Florida Public Adjuster    #A273134
2012 Florida Wind Appraiser Certification
Florida Advanced Windstorm Umpire Certification
National Flood Insurance Course
Certified Mold Remediation, IAQA (Inactive)
HAAG Engineering Roof Inspection Certifications
Florida Licensed Real Estate Broker (Inactive)
B.A. University of Florida
Expert Knowledge and Experience
Appraisal (Dispute Resolution), Mediation and Umpire
Hurricane, Windstorm, Tornado, Hail Damage
Residential and Commercial Building Damage Estimating
Mold Testing and Mold Remediation Assessment
Fire/Smoke Damage Assessment
Water Damage Assessment
Roof Damage Assessment
Vandalism/Theft Assessment
Personal Property Assessment
Let us know how we can help you! Call us before you call your insurance company!
Call Today Before You File Your Florida Insurance Claim
954-369-0573
No Obligation Initial Consultation
Empowering YOU the Policy Holder