Hurricane Insurance Claims Adjuster
Helping you recover from major catastrophic property damages from Hurricanes, Windstorm, Tornados and Hail is our specialty and our main mission. We make sure that the financial compensation from your insurance company is adequate for your property damages. This includes property damages for home, buildings, personal property contents, additional living expenses, loss of business income and code upgrade.
Residential Testimonials
Business and Professional Testimonials
We have a proven track record you can trust.
NO RECOVERY – NO FEE
Different types of building structures are uniquely impacted by different types of catastrophic events.  We understand when disasters happen to your home or building that this requires a personalized approach of building damage inspections and insurance claim preparation.
Insurance companies utilize many accomplices to assist them in controlling and often minimizing your insurance claim.
Advocate Claims Public Adjusters has formed relationships with unbiased professionals as forensic building engineers, mold inspectors, mold remediation contractors, window /sliding door experts, restoration contractors, and roofing companies that work toward your advantage.  We leave no stone unturned so that your home or building are returned to the condition prior to your insurance loss.
What to Do If You Have Hurricane or Flood Damage At Your Home or Business:
In the case of a flood, cut the main power to your home or building.
Don't go back in the house (if it has standing water) without protective clothing, shoes and gloves.
Understand that the water could be contaminated. Be aware of this possibility and don't go in unless the water has stopped and receded.
Look for small rodents or other small animals that could have gotten in your home with the flood waters. Proceed with caution.
A professional clean-up company should be called to assist you, at this point. Advocate Claims can recommend a reputable company to assist you with this.
The disaster clean-up team will clean out carpeting, padding, rugs, etc. that allow for water to be trapped underneath. All items will be removed that could hold water and allow mold to grow.
Don't eat any food that could have come in contact with flood waters.
Don't return to your home until it has been inspected and is clear of toxic water and air-borne substances.
How We Inspect Water Damage:
Water damage is one of the worst damaging elements. It creates the most homeowner insurance claims. Water can do so much damage to a home with devastating effects! If water damage isn't handled correctly, it can cause greater damage inside the walls and underneath the floors by creating hazardous mold growth. Once a mold problem begins, it only continues to grow. For these reasons, water damage MUST be taken care of correctly and completely! Calling a public adjuster that knows how to handle and navigate water damage insurance claims and mold investigations will save you time and money, and give you peace of mind to know it's done right!
Advocate Claims Public Adjusters understands how to investigate water/mold damage and the testing and analysis it will require. Advocate Claims will inspect the water damage and use their years of experience to work for you! We know the details of the remediation and re-construction process, so we can recommend the right steps to properly restore your property.
Advocate Claims can recommend the proper cleaning methods needed to protect you and your family. Deep inside the walls and under the floors need to be examined to be a safe environment to return to. Jobs like these are where our experience will work for you and keep your family safe!
When we itemize your insurance claim, we seek to maximize your claim! We ask for all that you are financially entitled to, be put back your property, in the condition that your property was in, prior to your insurance loss. We coordinate all insurance procedures and negotiate your claim, from start to finish. We are working for you, not your insurance company!
We take the stress out the insurance claim process.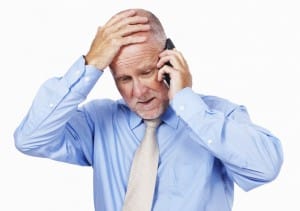 As former company insiders, we know their secrets. No detail is left out of the insurance claim report, to insure that you have the best possible claim outcome! We will coordinate all procedures with you and create the necessary damage estimates and paperwork on your behalf.  Then negotiate for you when the time comes to settle your claim. Advocate Claims works for you!
How We Handle Your Insurance Claim
We know how much you value your home, condo, building or business. We know it's more than just four walls; it's your biggest investment! Advocate Claims Public Adjusters wants to get the best possible settlement for you. We inspect the property thoroughly and completely, and create an itemized claim report for you.
Our report is designed to get you the maximum settlement from your insurance claim! We understand that this is your home condo, building or business, and we value that as much as you do. We work for YOU to get you the largest settlement possible. Advocate Claims is your personal insurance advocate!
Our knowledge and experience are empowering the policyholder one claim at a time!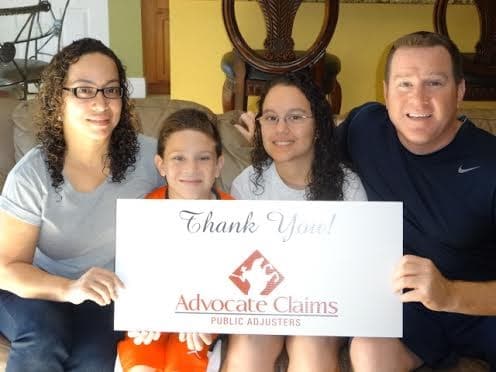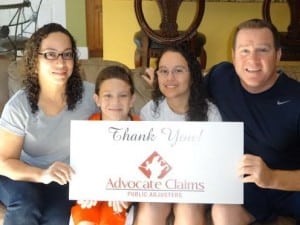 Call Today Before You File Your Florida Insurance Claim
954-369-0573
No Obligation Initial Consultation
Empowering YOU the Policy Holder