NOW HANDLING HURRICANE IAN
& HURRICANE NICOLE CLAIMS
Call Us Today for help with your Hurricane Insurance Claim
South Florida Public Adjuster
Public Adjuster Settling Property Damage Insurance Claims in the State of Florida
Advocate Claims Public Adjusters provides insurance claim help to Florida home and commercial property owners to ensure you receive a fair settlement for your property insurance claim.
Contact Advocate Claims Before You File a Property Insurance Claim in Florida.
You wouldn't ask an IRS agent to do your taxes!  Then, why should you expect your insurance company's claim adjuster to give you the maximum recovery check, especially when it is his job to minimize the damage to his company's bottom line? Get your own public adjuster to fight for your interests!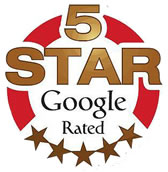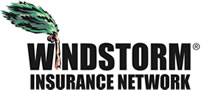 "Public Adjuster Representation Typically Resulted In Larger Payments To Policyholders"
Source: OPPAGA Office of Policy Analysis and Government Accountability, January 10, 2010
Why Choose Advocate Claims Public Adjusters
When educated consumers have an insurance claim, they understand the value of calling a public insurance adjuster before they call their insurance company. Advocate Claims Public Adjusters' clients are some of the most educated and satisfied consumers in Florida. Their Testimonials Speak For Themselves - View Testimonials
According to the government study mentioned above, "Policyholders with Public Adjuster representation typically received higher settlements than those without public adjusters. Policyholders filing catastrophe claims in 2008 and 2009 generally received larger insurance settlements than policyholders who did not hire these persons. The difference in payments was larger for claims to 2005 hurricanes, with public adjusters resulting in payments that were 747% higher." While we cannot offer you any recovery guarantees, our service generally pays for itself many times over.
Please Note: All claim reporting goes on your claim record when you call your insurance agent or company, even when your claim may not be covered. Inquiries and non-covered insurance claims could cause your premiums to increase.
We service both business and residential property claims. In addition to our comprehensive insurance adjuster services, we also provide a complete range of appraisal and construction repair services. Please see Services for a complete menu of services and Construction Services for more information.
Call Us First and Gain the Advantage From the Start.
Steven David Venook, President, Advocate Claims Public Adjusters
Serving South Florida including Broward, Miami and Palm Beach County.
In Florida, you only have to pay one hurricane deductible within the calendar year, provided you are insured with the same insurance company or group of companies. Per Florida Statute "If there are hurricane losses in a calendar year on more than one policy issued by the same insurer or an insurer in the same…
From Insurance Companies to Policyholders: A Journey of Expertise I used to be on the other side of the table, representing insurance companies as an insurance company adjuster. This experience has given me a unique perspective on how insurance companies operate, what they look for in claims, and how they try to minimize payouts. Now,…
As Hurricane Idalia is set to make landfall in Northwest Florida on Wednesday, August 30, 2023, it's a crucial time to update our blog followers on recent legal changes that will impact the handling of insurance claims for property damage.  Under the new Senate Bill SB 2A that Governor DeSantis signed into law, the following…