Hurricane Dorian Insurance Claim Help
Helping Home and Business Owners Get a Fair Settlement for their Hurricane Dorian Insurance Claims in Florida.
New Claims - Supplemental Claims - Under Paid Claims - Denied Claims
If you suffer damage to your home, condo, condominium association, or business from Hurricane Dorian, call Advocate Claims Public Adjusters to make sure you get everything you are entitled to under your homeowner's or commercial property insurance policy.
Insurance companies will be inundated with a high volume of claims. Don't wait for a partial settlement or a denial of your claim, contact Advocate Claims today for your Hurricane Dorian Insurance Claims.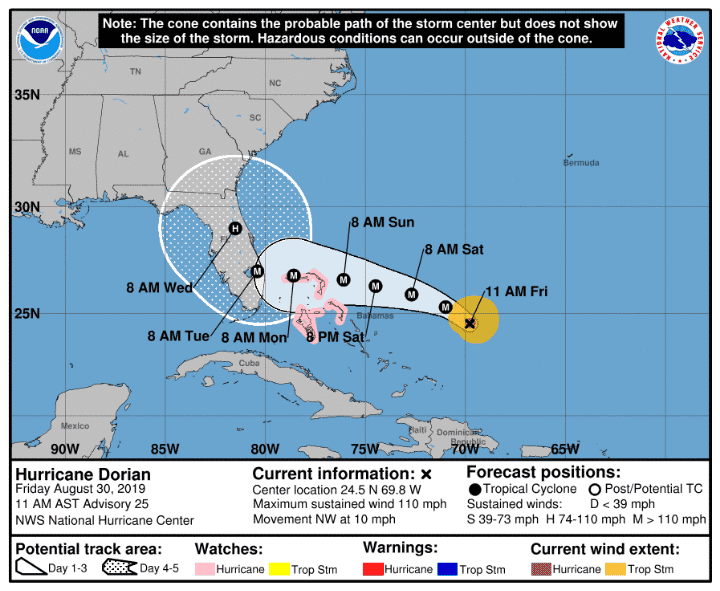 "Hiring Public Adjusters Resulted in as much as 747% payments"
The Office of Program Policy Analysis & Government Accountability (OPPAGA)
At Advocate Claims Public Adjusters, WE WORK for YOU not the insurance company! We will conduct our own damage assessment and walk you through the claims process to make sure you are treated fairly and you receive enough money to be able to properly restore your damaged home or building to pre-loss condition. THERE ARE NO UPFRONT COSTS OR FEES!
What is a Public Adjuster?
A public adjuster serves as the advocate for the policyholder – before, during and after a time of loss – unlike other adjusters who works directly for the insurance company and their interests.
Public adjusters must be licensed by the Florida Department of Insurance
Public Adjuster must carry a $50,000 surety bond
Public Adjusters must take continuing education
Public Adjusters must maintain a high standard of ethics
Why Hire a Public Adjuster for your Hurricane Dorian Insurance Claim?
We are insurance claim experts; the public adjuster's role is to:
Inspect and value the property damage
Read and interpret the insurance policy in your favor
Advise the policyholder on their best course of action
Introduction to experts if necessary (mold testing, engineers etc.)
Document all your property damages
Submit and manage the claim with the insurance company
Keep you apprised of the settlement offers
Obtain a fair financial settlement for the policyholder
Advocate Claims Public Adjusters
Experience Counts - Empowering Policyholders for 17 Years!
Steven Venook is a licensed public adjuster in South Florida with nearly two decades of experience helping policyholders across Florida through the complex insurance claim process after a hurricane loss occurrence. Steven has a strong track record in overcoming reduced payouts and beating denials to ensure his clients receive a fair insurance settlement. We have the results to prove it!
Don't take on the insurance carrier on your own. Make sure you have a licensed public adjuster with the industry knowledge and expertise in your corner! If you experienced property damage from Hurricane Dorian, contact Steven Venook at Advocate Claims Public Adjusters at 954-369-0573.
Call Today Before You File Your Florida Insurance Claim
954-369-0573
No Obligation Initial Consultation
Empowering YOU the Policy Holder