Filing a Florida Insurance Claim with ASI Preferred Insurance Corporation – Florida Public Adjuster
Compelling Reasons to Hire a Public Adjuster
By: Advocate Claims Public Adjusters
ASI Preferred Insurance Corporation services 1.3% of the Florida property insurance policies held by 77,016 policyholders, and is the 18th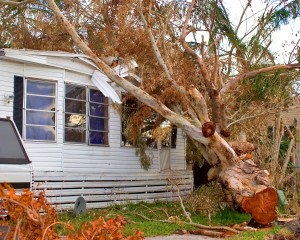 largest provider of residential and commercial property insurance in the State of Florida.
Picture this: Your house has just been damaged in a bad hurricane or other catastrophic weather occurrence. Your first response? Call your insurance company, ASI Preferred! "Not so fast!" says Steven Venook, of Advocate Claims Public Adjusters.
Venook tells his clients to call him first and let him handle all the details of getting a settlement. He urges that you do this for two compelling reasons. Many people foolishly handle their own insurance claim's only to be denied any recovery. With that on your claim record, the insurance company could drop you or increase your premiums.
The other reason is that many people don't begin to get an adequate insurance settlement that covers their actual losses when they handle their claim alone. With his experience, Venook has been able to increase the settlement for many of his clients by up to tens of thousands of dollars.
The last thing you need after the stress of experiencing damage to your property is to have to handle the tedious and complicated process of filing an insurance claim when you can have a public adjuster – like Steven Venook, of Advocate Claims Public Adjusters – work his magic to get you a fair settlement.
Even better, Advocate Claims' public insurance adjuster doesn't get paid unless you receive a settlement! People are frequently "blown away" to learn this. Instead, if you allow Steven Venook, of Advocate Claims Public Adjusters to work on your behalf, it will often amount to thousands of dollars more in settlement money than if you handled filing the claim yourself.
"Steven Venook of Advocate Claims Public Adjusters will carry out every single step involved in making a claim for property damage such as plumbing, water damage, mold damage, hurricane and wind damage, fire and smoke damage, roof damage, vandalism, theft, and lightening." Visit Advocate Claims Public Adjusters to read testimonials.
Handling claims in Miami, Hollywood, Pembroke Pines, Fort Lauderdale, Plantation, Weston, Coral Springs, Parkland, Lighthouse Point, Deerfield Beach, Boca Raton, Delray Beach, Wellington, Palm Beach, and West Palm Beach.
For more information or to contact Steve Venook click on Florida Public Adjuster