Filing a Florida Insurance Claim with United Property & Casualty Insurance Company – Florida Insurance Adjuster
Why Did this Company Rate So Low in the Time it Takes to Pay Claims
By: Advocate Claims Public Adjusters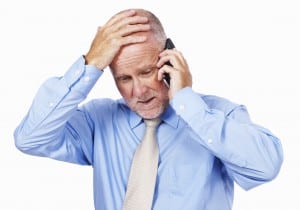 United Property & Casualty Insurance Company (UPC) services 1.5% of the Florida property insurance policies held by 91,624 policyholders, and is the fourteenth largest provider of residential property insurance in the State of Florida.
According to their Web site, UPC's "fast, fair and friendly claim service continues to set the standard for quality service." The company promises a "24-hour quick response commitment and a no hassle attitude to all of our valued customers." Yet, the very same company was rated lowest in every category, including the time it takes to pay claims, according to an article in the Sun Sentinel.
People are often brainwashed into thinking that contacting their insurance company is the first thing they should do when incurring serious property damage to their Florida home or condo. Insurance companies ask all kinds of questions that you're supposed to be able to answer, but you're not an insurance adjuster, or a professional estimator of damages!
Steven Venook, of Advocate Claims Public Adjusters, strongly suggests that you contact him first and let him handle all those sticky questions. He is adamant in educating his clients not to contact the insurance company first. That is, unless you want to be paid a minimal insurance settlement that won't adequately cover your losses. 
There is nothing more tedious and complicated than the process of filing an insurance claim, especially for the uninitiated. Why not hire a public adjuster – like Steven Venook, of Advocate Claims Public Adjusters – to get you a fair settlement that will often amount to thousands of dollars more than if you handled filing the claim yourself. What's more, you don't pay Advocate Claims' public insurance adjuster a penny unless you receive a settlement! People are frequently amazed to hear this.
"Steven Venook of Advocate Claims Public Adjusters will carry out every single step involved in making a claim for property damage such as plumbing, water damage, mold damage, hurricane and wind damage, fire and smoke damage, roof damage, vandalism, theft, and lightening."
Handling claims in Miami, Hollywood, Pembroke Pines, Fort Lauderdale, Plantation, Weston, Coral Springs, Parkland, Lighthouse Point, Deerfield Beach, Boca Raton, Delray Beach, Wellington, Palm Beach, and West Palm Beach. 
For more information or to contact Steven Venook click on Florida Insurance Adjuster
Also, visit Advocate Claims Public Adjusters to read testimonials and learn more.