Filing a Florida Insurance Claim with Cypress Property Insurance Company – Florida Insurance Adjuster
This Company Received Very Low Service Ratings!
Hire a Public Adjuster Instead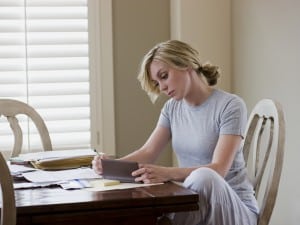 Cypress Property and Casualty Insurance Company is the 23rd largest provider of residential and commercial property insurance in the State of Florida. It services 1.1% of Florida policies held by nearly 65,000 policyholders. Yet the company has received very low rates in an article in the Sun Sentinel about insurance companies servicing Floridians – three Ds and an E, which is equivalent to an F, for the time it takes them to settle a claim.
So, what should you do, especially when you have a insurance claim that you need settled? Steven Venook, of Advocate Claims Public Adjusters strongly suggests that you bypass the normal response, which is to contact your insurance company first. That is, he says, unless you are prepared to receive a mediocre settlement that won't begin to cover your needs. When your property is damaged seriously in a catastrophic weather event in Florida, this is exactly when you should hire a public insurance adjuster, who can facilitate the insurance claim settlement process.
When you are shell-shocked from a storm, the last thing you need is a big hassle with your insurance company to file a claim. Avoid this headache by having a public adjuster – like Steven Venook, of Advocate Claims Public Adjusters – work on your behalf to secure a fair settlement. Venook's clients are often astounded to learn that you don't pay him unless you receive a settlement!
"Steven Venook of Advocate Claims Public Adjusters will carry out every single step involved in making a claim for property damage such as plumbing, water damage, mold damage, hurricane and wind damage, fire and smoke damage, roof damage, vandalism, theft, and lightening." Visit Advocate Claims Public Adjusters to read testimonials.
Handling claims in Miami, Hollywood, Pembroke Pines, Fort Lauderdale, Plantation, Weston, Coral Springs, Parkland, Lighthouse Point, Deerfield Beach, Boca Raton, Delray Beach, Wellington, Palm Beach, and West Palm Beach.
For more information or to contact Steve Venook click on Florida Public Adjuster