Rep. Taylor Blasts Insurers Over Storm Claims Handling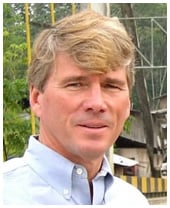 BY MATT BRADY
NU Online News Service
Rep. Gene Taylor, D-Miss., came out swinging against insurance companies yesterday during a hearing on legislation he authored to expand the National Flood Insurance Program to offer windstorm coverage.
In testifying before the House Financial Services subcommittee, Rep. Taylor showed the panel before and after pictures of five homes along the Gulf Coast, all of which were destroyed by Hurricane Katrina. Although all of the homeowners had insurance coverage well over $100,000, only one of the five received any money for their windstorm claim, he said—and that was only $23,000.
Additionally, Rep. Taylor spoke of his own experience of being told by an adjuster that he had no windstorm claim, despite the fact that the tin roof on his Bay St. Louis, Miss., home—which he said "doesn't float"—was found several hundred yards from the structure after the storm. 
The congressman, in disputing his insurer's decision on his claim, filed suit against State Farm and ultimately reached a settlement. 
"The people who played by the rules, and who thought the insurance companies were going to play by those same rules, got screwed by the insurance companies," he said. 
Much of the problem, he said, is that the "Write Your Own" program under the NFIP legislation allows insurers who sell and administer flood insurance to allocate themselves how much of a claim should be attributed to flooding and how much is the result of wind. This system, he said, puts adjusters in the "horrible position" of determining if their employer should pay a claim, or putting it on the shoulders of the federal government. 
Rep. Richard Baker, R-La., praised Rep. Taylor and other co-sponsors of the bill for seeking a solution but offered some alternatives of his own. Congress can currently authorize the NFIP to offer an all-perils policy, he said, although that policy would have to be actuarially sound. 
Although the Taylor bill (H.R. 920) mandates actuarially sound pricing, Rep. Baker noted there is a difference between what he called "real actuarial" pricing and the NFIP's version of actuarial pricing. 
The NFIP's actuarial system, he said, "only looks at historical loss data," rather than using the sophisticated tools and techniques employed by private insurers. "If we had 'real actuarial' pricing," he said, the difference between a private insurance policy and an NFIP policy would be negligible. 
Rep. Baker's solution would be to allow insurers greater ability to reserve for catastrophic losses on a tax-free or preferred basis while establishing federal backup support for big cat events similar to that of the Terrorism Risk Insurance Program. As the level of private sector reserves rose, he added, the role played by the federal backstop would be scaled back. 
Perhaps the simplest idea, Rep. Baker said, was to "allow people to sell an insurance product for the price they can sell it for." The NFIP and state programs have "distorted the market," he added, and would only do so further if it were expanded. 
"A remedy other than creating additional taxpayer liability is the way to go," he said. 
Although he is not a member of the subcommittee, Rep. Taylor and the other members appearing before it were invited to question other witnesses. 
Rep. Taylor took advantage of the opportunity to admonish David Maurstad, assistant administrator for mitigation at the Federal Emergency Management Agency, about the agency's positions in the wake of Katrina and the oversight of claims. 
The congressman noted a memo sent to insurers in September of 2005 stating the NFIP would not seek reimbursement from companies for overpayment resulting from the company's proper use of its evaluation tools. 
"You sent out a memo giving insurance companies, essentially, a 'get out of jail free' pass," Rep. Taylor said. 
On the issue of oversight, Rep. Taylor inquired if FEMA had indeed sought reimbursement from insurers for improperly adjusted claims. Mr. Maurstad said the agency had reviewed roughly 10 percent of claims filed, as is standard, and that while he expected it had sought reimbursement in some cases, he did not know how many. 
Rep. Taylor's greatest show of anger, however, was reserved for Insurance Information Institute President and Chief Economist Robert P. Hartwig and Ted Majewski, a senior vice president at Pennsylvania-based Harleysville Insurance who appeared on behalf of three major industry groups. Both Mr. Hartwig and Mr. Majewski spoke in opposition of H.R. 920. 
"You have earned your pay," he said to them after they defended their industry and argued that H.R. 920 would crowd out a private sector willing and able to write windstorm coverage. 
Rep. Taylor complained that the insurance industry's antitrust exemption allowed insurance executives to "call each other up and say 'let's raise our rates.'" 
Additionally, Rep. Taylor quoted an earnings statement and a press release regarding earnings from Harleysville in which the company touted the success of its plan to remove itself from high-risk areas, and noted the record profits of insurance companies in recent years as well as the $9 million bonus paid to the head of State Farm. 
Rep. Taylor said that his experience, given his position, shows just how poorly insurers acted in handling claims in coastal areas. 
"If they do that to a congressman, what do you think they do to a school teacher, or a football coach, or a retired petty officer?" he asked.
For more answers to your questions regarding Condominium Associations email Steven D. Venook, Florida Licensed Public Adjuster at info@advocateclaims.com
Disclaimer
Information contained in this newsletter about product offerings, services, or benefits is illustrative and general in description, and is not intended to be relied on as complete information. While every attempt is made to ensure the accuracy of the information provided, we do not warranty the accuracy of the information. Therefore, information should be relied upon only when coordinated with professional tax and legal advice.