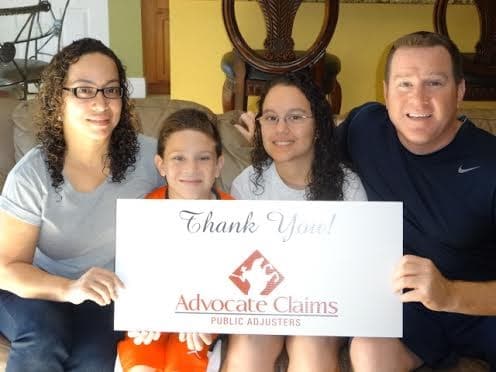 Bathroom Leak in Palm Beach: David's Story
David experienced a bathroom leak from his family's second floor bathroom.  The leak resulted in damage to the bathroom, upstairs carpeting, and the downstairs living room ceiling and walls.   David's insurance company was quick to offer his family $4,749.00 for a total settlement.  After the deductible and depreciation was applied, David was left with a mere $2,249.00 to remediate the extensive damages to his home.
"The extent of the damage was minimized by our insurance company before they took appropriate measures to examine what had actually occurred to, and within, the structure.  Water can cause a cascade of issues that needed to be carefully examined," said David.
For David, time was of the essence.  His family needed a fully-functional home, mechanically and cosmetically, as soon as possible.
"It is where we live 24-7, and because of this incident we were not made whole by the claim process.  This was not acceptable, so I looked into what else we could do to make this right," he said.
That was when David contacted Steven at Advocate Claims Public Adjusters.  Initially, after the difficulties David and his family had been through, he was hesitant to retain Steven for his claim because of the additional time that was needed to complete the process.
"We had already been through so much," explained David.
Advocate Claims' Public Adjusters described the process and why the claim would take additional time to remediate.  Steven described the steps required and noted that the insurance company is in no hurry to dole out additional monies.  Steven would be required to reevaluate and present the claim to the insurance company, piece by piece.  David agreed, and Steven and his team got to work on David's case.
"At the end of the day, the extra time was well worth it," said David.  Steven and his team secured a claim over 400% greater than the initial settlement, allowing David to properly remediate his loss and return to a sense of normalcy in his home, as soon as possible. 
A claim is filled with challenges; Advocate Claims' Public Adjusters can guide you and your family to the fastest, most accurate, and fairest settlement for your loss.  If you recently suffered water damage and need help filing an insurance claim, we can help. Give the Public Adjusters at Advocate Claims a call today, at 954-369-0573.