Condominium Association and Home Owner Association Claims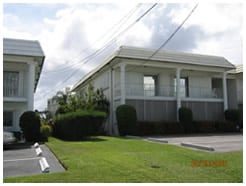 Advocate Claim Service is well known for obtaining maximum claims recovery for Condo Associations of all sizes. As State Certified Licensed Public Adjusters we can serve the needs of any Property Management Company of Condominium Association anywhere in Florida.
We understand the important role of property managers and their responsibilities to the communities they represent. While results may vary from claim to claim, Advocate Claims Service fights to recover the maximum amount, which can be as much as 200% to 300% more than the insurance company's initial offer. This additional monies, give the Association Boards the financial power for reconstruction and property repairs to the satisfaction of the unit owners.
Tailored Claims Solutions
Adjusting commercial -condominium claims requires a tenacious stick to it attitude. Every claim is different and requires a mindset unlike typical residential or small business claims. Condo Association claims require carefully tailored solutions unique to each property. After a hurricane, or any covered peril, the problem could be all about governing documents, ownership interests, and insurance coverage analysis. Or it could be a combination of roof leaks, damaged roof tiles, destruction of the clubhouse, pool area, signage, and much more.
  "Every year millions of dollars in insurance benefits go unclaimed because property owners are either not aware or not informed of everything they are entitled to claim under their policy."
– Steven D. Venook, Florida Licensed – Bonded Public Claims Adjuster 
The important point is this:
As a Condo Association, if you don't know how to PRESENT YOUR CLAIM to the insurance company you have lost all the advantage. Many condo boards are comprised of part time staff working for the good of their community. These individuals may not be well equipped to handle a large — full time — stressful task as is often the case when dealing with insurance companies.  Large claims can take enormous amounts of time and are often elongated by the insurance company's bureaucratic hierarchy.   A knowledgeable Public Adjuster, one dedicated to the cause of your Association Board and its unit owners brings continuity of purpose from start to finish of your claims settlement.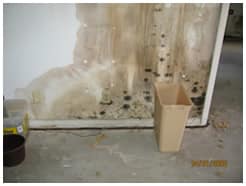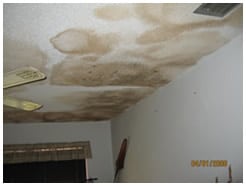 A few questions and answers that may help define the role of a public adjuster. Q: If our Association hires a public adjuster will we lose our insurance coverage?A: No. The Florida Department of Insurance has laws that prohibit this type of action. It is your right as the insured to hire a licensed Public Adjuster to professionally assist you throughout the claims process.As public adjusters not only must we thoroughly inspect and estimate the damages we must have the communication skills to work closely with:
Condominium Association board of directors
Property Management companies
Insurance company adjusters
Law firms specializing in insurance claims
Plus a "service conscious Public Adjuster has knowledge of experts such as:
Air Conditioning consultants & companies
General contractors
Engineers
Roofing consultants & contractors
Industrial hygienist – Mold and mildew specialists
Water extraction experts
Plumbing Services
Repair Specialists
Sign Manufacturers
Painting Contractors
 Q: As Public Adjusters can you negotiate the services of a contractor?A: No, legally a Public Adjuster cannot hire any person or company to complete any repairs on your behalf. A Public Adjuster's job is to settle your claim with the maximum amount of compensation possible.**We can however, provide your Association with a list of licensed and bonded contractors for your board to receive professional consultation. Q: Aren't we better off first hiring an attorney?A: That depends? If your claim has not been denied for coverage, a knowledgeable public adjuster can get the claim handled.  A public adjuster will prepare the required documents and get the insurance company to respond With so many individuals and entities involved, Condominium Association Claims can be incredibly complicated and time consuming. Meeting the expectations and requirements of many different personalities and different mindsets is a challenge Advocate Claim Service takes very seriously. Our focus is always to be the team leader and represent the Association through a knowledgeable single voice to your insurance company always striving to gain the most beneficial compensation for your Association and to get your facilities healthy again.For more answers to your questions regarding Condominium Associations email Steven D. Venook, Florida Licensed Public Adjuster at info@advocateclaims.com
Disclaimer
Information contained in this newsletter about product offerings, services, or benefits is illustrative and general in description, and is not intended to be relied on as complete information. While every attempt is made to ensure the accuracy of the information provided, we do not warranty the accuracy of the information. Therefore, information should be relied upon only when coordinated with professional tax and legal advice.