Serving a Wide Spectrum of Business & Commercial Claims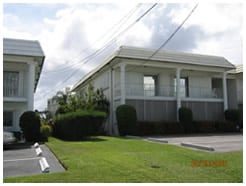 Commercial claims adjusting requires an experienced adjuster with knowledge of your industry or business category. At Advocate Claims Service, in addition to our expertise in serving Property Managers and Condominium Associations, we are skilled in these commercial categories:
Hotels & Motels – roof damage from windstorm and water and flood are common especially with facilities close to the coast line
Wholesale & Distribution Facilities – inventory key to the local economy is often stored in warehouses. Roof damage and leaks can be devastating
StripMalls & Retail Centers – Many strip malls and retail centers along the Florida coastal regions are old and fire, windstorm and flooding can put them out of business. Click here to see what Advocate Claims Service did for EDINA SALON & Spa and other commercial and Condo Associations in the wake of recent hurricanes.https://www.advocateclaims.com/commercial-claims.php
There are a common links to these commercial categories: most Condo Associations and Homeowner Associations have property managers, which enhance the claims adjusting process because there is recent and accountable professional knowledge of the property.
Property managers welcome public adjusters, as they can rely on the public adjuster to spend the countless hours working on getting the insurance claim resolved, while the property managers are free to run the day-to-day operations of the community.
 
While there are "standard" policies in the commercial sector, carriers are much freer to change these policies – to add, remove, or enhance the coverage's contained in the policies. Due to the diverse nature and requirements of one business to another it is understandable that they would need policies specific to their needs. For this reason, insurance companies may also choose to utilize a "manuscript policy." Typically, a manuscript policy is written for a "one-of-a-kind" risk that requires specialized coverage or provisions.
larger location?  Historical data would be an inaccurate measure for your business claim.  In fact, no facet of property claims is as subjective as business interruption and extra expense claims.
Advocate Claims Service Knows the Ropes
When Unexpected Property Damage Occurs More and More Condo Association Boards are turning to Public Adjusters
It is a fact of life. Insurance premiums go out month after month. In fact, the Association may not have a claim for several years. But then a storm comes through resulting in damage or a unit owner leaves a stove on and a fire results and spreads to the units next door. Generally, the need to file an insurance claim with a Public Adjuster is hidden in the small print you're finally read in your policy when property damage happens.
So when a property loss occurs the Board of Directors looks at how much the Association has paid out and believes the home owners are covered. Nice theory but not always the case. We all think of the insurance company as the first responder; and they are. They send their insurance adjuster out to assess the damage. However, the reality is the company adjuster strictly represents the insurance company's best financial interests. 
So how does your Condo Association, the claimant, protect its financial interests in the most advantageous manner? The growing trend nationwide is for Associations to hire a state licensed Public Adjuster to represent their needs exclusively.
What is a Public Adjuster?
An effective Public Adjuster has worked on the insurance side of the fence and understands the process. But as a Public Adjuster, they are now on the policyholder's claims team. Their professional objective is to aggressively recover the maximum dollar amount possible in the swiftest timeframe.  The Public Adjuster oversees every detail of the claim. They work on the insured's behalf inspecting the site, analyzing the damages, accurately assembling claim support data, carefully studying the insured's coverage and determining current replacement costs. The Public Adjuster is the exclusive agent of the insured and works on their behalf until a satisfactory settlement is reached. Often this settlement can be 200 to 300 times what the insurance company initially offered.
Why a Public Adjuster can benefit a Condo Association?
A property loss can be extremely stressful to the serving Board of Directors (volunteers) and to the homeowners they represent. An experienced Public Adjuster has the skill and knowledge to effectively advise the Board and/or the Property Manager. Another important factor is that a Public Adjuster is the Association's personal claims advocate who can also serve in the role of appraiser and negotiator and act on behalf of the policy holder on a wide range of insurance claim issues. Public Adjusters have extensive knowledge of the insurance business. They understand the provisions and stipulations in the fine print of the insurance policy A Public Adjuster has the expertise to sort through all the required details and help the policy holder establish proof of their claim. Lastly, a key benefit for the policy holder to having a Public Adjuster on their side is a greater likelihood of a quickly expedited claim settlement. 
The bottom line is that the role of the Public Adjuster is recovery of a larger settlement than the insurance company initially offered. For a Condominium Association that is precisely what they are looking for … swift, professional action on the Association's unit owner's behalf.
Ten Reasons Condo Associations Can Benefit from Hiring Advocate Claims Service (ACS)
ACS will respond quickly – to minimize processing time
ACS accurately assess all damages
ACS will prepare complete and detailed reports of all the affected property
ACS will recommend the best, most financially beneficial method for remediation
ACS will properly document your claim
ACS will advise the policy holder how to comply with all terms and conditions of the policy
ACS will advise as to the right contractors, engineers, and other specialists
ACS will calculate the financial aspects of your loss including business interruption and related extra expenses
ACS will make recommendations as to what treatments should be employed in order to remedy the damages
ACS will consult  with you to make sure that all policy provisions are met in order to maximize your settlement in the most timely manner possible
QUESTIONS FREQUENTLY ASKED by Condo Association Boards
Q:  Why do we need a Public Adjuster?
A:  In the event of a property loss you need an advocate. A public adjuster is a licensed professional who represents the policyholder. As the Associations Public Adjuster, Advocate Claims Service will knowlegealby prepare your loss and negotiate to your advantage.
Q:  What is the difference between an insurance company's adjuster and a public adjuster?
A:  A public adjuster is employed by the insured and works on their behalf. The insurance company's adjuster works for the insurance company and is hired to protect their interests; generally translating to lower settlement amounts for you, the insured.
Q: Are public adjusters trained specialists?
A:  Yes! For example, Advocate Claims Service is licensed by the State of Florida and is required to be bonded. A public adjuster is also required to participate in continuing education courses to maintain awareness of industry changes and standards.
Q:  What will a Public Adjuster do for us?
A:  Most insurance policies are very complicated. Therefore, having an advocate who understands your policy is to your advantage. There are many provisions and endorsements that may be modified by statues and changing case law.  One of the primary services of a public adjuster is to read and interpret your policy and to assist you in obtaining the highest recovery for your claim.
Q:  Our insurance company has sent the Association a check, but it does not cover our total damages. What can we do?
A:  You are entitled to the maximum amount allowed in your policy. If the payment will not cover the damages, Advocate Claims Service will file a supplemental claim to recover the full amount you are entitled to.
Q:  If I hire a public adjuster will I lose my insurance coverage?
A:  No, the Florida Department of Insurance has laws that prohibit this type of action. It is your right as the insured to hire a licensed professional public adjuster to assist you in your time of need.
or more information on our professional Public Adjuster services for Condominium Associations call or email info@advocateclaims.com
Disclaimer
Information contained in this newsletter about product offerings, services, or benefits is illustrative and general in description, and is not intended to be relied on as complete information. While every attempt is made to ensure the accuracy of the information provided, we do not warranty the accuracy of the information. Therefore, information should be relied upon only when coordinated with professional tax and legal advice.