Filing a Florida Claim with Allstate (Castle Key Insurance Company)
We Suggest That you Hire a Public Adjuster to Help you Get a Fair Settlement
By: Advocate Claims Public Adjusters
With a 2.2% of the property insurance policies held by 130,174 policyholders, Castle Key Insurance Company is the seventh largest provider of residential and commercial property insurance in the State of Florida. Castle Key Insurance is one of two companies that provide Florida property insurance under the well-known Allstate corporate umbrella, which no longer handles Florida property insurance under the Allstate name. The other Allstate company is Castle Key Indemnity Company.
Assuming you've incurred significant property damage, you may need to file a property insurance claim with Castle Key insurance. The first thing you think you should do is call them. You need to report the damage as soon as possible, you think. Stop! It's time to change that type of antiquated thinking.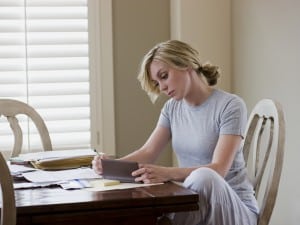 Why should your insurance company be the first entity you contact? You don't contact the IRS when it's time to file your taxes and ask them to fill out your forms for you! Why would you call your insurance company and allow them to give you what would probably turn out to be a minimal settlement when, this time, you could do something very different and very smart?
Why not allow a public insurance adjuster, who works for you, not the insurance company to take over the tedious and complicated process of filing a claim? Even better news is that the public insurance adjuster doesn't get paid unless you receive a settlement! People are often amazed to learn this. Public adjusters – like Steven Venook, of Advocate Claims Public Adjusters – work for you to get a fair settlement, often thousands of dollars more than if you placed the claim yourself.
You don't need to go through the hassle involved with filing a claim, including photographing and documenting all your losses, getting estimates for repairs and all the rest, when you can just sit back and let Steven Venook handle your claim.
"Steven Venook of Advocate Claims Public Adjusters will carry out every single step involved in making a claim for property damage such as water damage, mold damage, hurricane and wind damage, fire and smoke damage, roof damage, vandalism, theft, and lightening,".
For more information or to contact Steven Venook click Public Adjuster South Florida