Filing a Florida Claim with Tower Hill Prime Insurance Company – Miami Insurance Adjuster
Why Not Hire a Public Adjuster to Help you Get a Proper Financial Settlement?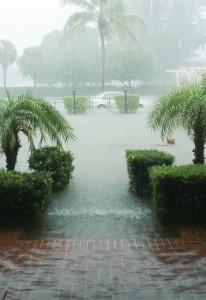 Tower Hill Prime Insurance Company services 1.7% of the Florida property insurance policies held by 102,715 policyholders, and is the 11th largest provider of residential and commercial property insurance in the State of Florida.
True or False: If your residential or commercial property has undergone damage, from catastrophic weather event, or another type of property damage, the first thing you should do is contact your insurance company. The answer, which may surprise you, is False. Imagine what is involved in making a claim with Tower Hill, or any other insurance company for that matter, that requires you to take endless photographs, quantify your financial claims, and arrange the entire gamut of repairs. What a headache!
Steven Venook, of Advocate Claims Public Adjusters, tells his clients to call him first and let him handle all those endless details. Yes, it's true, you should never contact your insurance company before hiring a public adjuster to negotiate on your behalf, unless you are prepared to be paid a minimal insurance settlement that won't begin to cover your losses. 
People are amazed to learn that hiring a public insurance adjuster, such as Advocate Claims Public Adjusters, means that he doesn't get paid unless you receive a settlement. Once you realize how competent an expert Steven Venook is, you'll be relieved to know that he will work hard to get you a fair settlement, that often amount to thousands of dollars more than if you filed the claim yourself.
"Steven Venook of Advocate Claims Public Adjusters will carry out every single step involved in making a claim for property damage such as plumbing, water damage, mold damage, hurricane and wind damage, fire and smoke damage, roof damage, vandalism, theft, and lightening."
For more information, contact Steven Venook via email or telephone at 954-369-0573. Visit his Facebook page and his LinkedIn page. Also, visit Advocate Claims Public Adjusters to read testimonials and learn more.
Handling claims in Miami, Hollywood, Pembroke Pines, Fort Lauderdale, Plantation, Weston, Coral Springs, Parkland, Lighthouse Point, Deerfield Beach, Boca Raton, Delray Beach, Wellington, Palm Beach, and West Palm Beach.
For more information or to contact Steven Venook click on Miami Insurance Adjuster