Filing a Florida Insurance Claim with ASI Assurance Corporation – Miami Insurance Adjuster
Hiring a Public Adjuster to Get a Proper Financial Settlement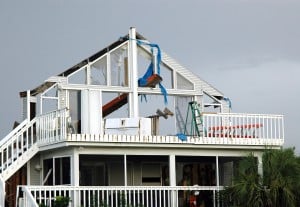 ASI Assurance Corporation services 1.9% of the Florida property insurance policies held by 116,506 policyholders, and is the ninth largest provider of residential and commercial property insurance in the State of Florida.
After incurring serious property damage to your residential or commercial property in Florida, you may think that filing an online claim with ASI makes sense. After all, that's what they told you to do when you bought your property insurance. Their online claim questionnaire includes some fairly sticky questions though, including a brief description of the damage and your estimate of how much the damage is worth. Now, how are you supposed to know the answer to that question? You're not an insurance adjuster, or a professional estimator of damages!
Steven Venook, of Advocate Claims Public Adjusters, tells his clients to call him first and let him handle all those sticky questions. In fact, your insurance company should never be the first entity you contact! Unless, that is, you want to be paid a minimal insurance settlement that won't begin to cover your actual losses. 
The last thing you need after the stress of experiencing damage to your property is to have to handle the tedious and complicated process of filing a florida insurance claim when you can have a public adjuster – like Steven Venook, of Advocate Claims Public Adjusters – work his magic to get you a fair settlement.
Even better, Advocate Claims' public insurance adjuster doesn't get paid unless you receive a settlement! People are frequently "blown away" to learn this. Instead, if you allow Steven Venook, of Advocate Claims Public Adjusters to work on your behalf, it will often amount to thousands of dollars more in settlement money than if you handled filing the claim yourself.
"Steven Venook of Advocate Claims Public Adjusters will carry out every single step involved in making a claim for property damage such as plumbing, water damage, mold damage, hurricane and wind damage, fire and smoke damage, roof damage, vandalism, theft, and lightening".
Handling claims in Miami, Hollywood, Pembroke Pines, Fort Lauderdale, Plantation, Weston, Coral Springs, Parkland, Lighthouse Point, Deerfield Beach, Boca Raton, Delray Beach, Wellington, Palm Beach, and West Palm Beach.
For more information or to contact Steven Venook click on Miami Insurance Adjuster