Filing a Florida Claim with Security First Insurance Company – Florida Public Adjuster
There's a Much Easier Way to File a Claim and Get a Larger Settelement!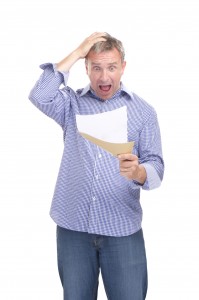 According to its Web site, Security First Insurance Company is ranked 6th in the top 10 personal and residential insurance companies in Florida by the National Association of Insurance Commissioners. Founded in 2005, the company has grown to serve more than 145,000 Florida homeowners and was the first homeowner specialist in the U.S. to develop an iPhone app.
Recently, the company launched the industry's first intelligent home inventory system, My Choice Home Protection, helping homeowners and insurance agents determine a more accurate estimate of personal property coverage. But, like many property owners, you probably haven't gotten around to the process of actually doing an inventory on your property contents. And now, you've incurred damages and need to file a claim. What should you do?
You may be surprised to learn that, contrary to everything you've always thought, it is often best to talk with a public insurance adjuster first. Why? Because a public insurance adjuster works for you, not the insurance company. Yes, it's true that most people pick up the phone and make that urgent call to their insurance company. Why is this so? Because they've been conditioned to do so by – guess who? The insurance company!
"Many people are so brain-washed to call their insurance company immediately, that they don't realize that there is another way to make a claim," says Steven Venook, founder of Advocate Claims Public Adjusters, a Florida company that works with homeowners and business owners to maximize settlements from their insurance companies.
"There's no reason to call them first when making a claim for property damage such as water damage, mold damage, hurricane and wind damage, fire and smoke damage, roof damage, vandalism, theft, and lightening," says Venook.
Filing insurance claims can be quite a complicated proposition when done correctly. Advocate Claims applies an entire arsenal of tools to quantify, estimate and document all types of damages and get the most out of the financial settlement.
Venook adds, "what's more, if we don't recover a settlement, you don't pay a dime. There is never an advance cost to you!"
For more informationor to contact Steven Venook click on Florida Public Adjuster