Filing a Florida Insurance Claim with American Bankers Insurance Company Of Florida – Miami Insurance Adjuster
A Public Adjuster Will Help you to Get a Fair Settlement
By: Advocate Claims Public Adjusters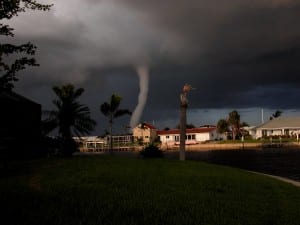 American Bankers Insurance Company of Florida services 1.6% of the Florida property insurance policies held by 96,671 policyholders, and is the 12th largest provider of residential and commercial property insurance in the State of Florida.
After incurring serious property damage to your residential or commercial property in Florida, you may think that filing an online insurance claim with American Bankers makes sense. But, a visit to Google might confuse you since Assurant is the Web site that covers American Bankers Insurance Company of Florida and finding out how and where to make a claim is worse than confusing.
Steven Venook, of Advocate Claims Public Adjusters, tells his clients to call him first and let him negotiate the claim on your behalf. Besides, your insurance company should never be the first entity you contact! Unless, that is, you want to be paid a minimal insurance settlement that won't go very far to reimburse you for your losses. 
What's more, why take on the extra headaches of making a claim when you can have a public adjuster – like Steven Venook, of Advocate Claims Public Adjusters – work hard for you to get a fair settlement?
Many people are amazed to learn that Advocate Claims doesn't get paid unless you receive a settlement! Perhaps the most compelling reason to hire Steven Venook, of Advocate Claims Public Adjusters is that your settlement will often amount to thousands of dollars more than if you handled filing the claim yourself.
"Steven Venook of Advocate Claims Public Adjusters will take care of every detail involved in making a claim for property damage such as plumbing, water damage, mold damage, hurricane and wind damage, fire and smoke damage, roof damage, vandalism, theft, and lightening."
Handling claims in Miami, Hollywood, Pembroke Pines, Fort Lauderdale, Plantation, Weston, Coral Springs, Parkland, Lighthouse Point, Deerfield Beach, Boca Raton, Delray Beach, Wellington, Palm Beach, and West Palm Beach.
For more information or to contact Steven Venook click on Miami Insurance Adjuster