Filing a Florida Insurance Claim with Liberty Mutual Fire Insurance Company – Florida Insurance Adjuster
Hate Dealing with Your Insurance Company? 
Hire a Public Adjuster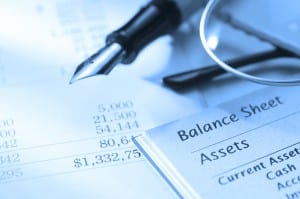 Liberty Mutual Fire Insurance Company services 1.1% of the Florida property insurance policies held by nearly 65,000 policyholders. It is the 24th largest provider of residential and commercial property insurance in the State of Florida. Their umbrella insurance company Liberty Mutual Company provides some fairly good online advice about what you should do when your property is damaged in a catastrophic weather event in Florida. They also direct you to contact the company immediately to report your loss.
"Stop right there," says Steven Venook of Advocate Claims Public Adjusters. "While insurance companies would love for their claimants to call them immediately, many people are catching on that that is far from the best way to approach filing a claim." As Venook explains, while the insurance companies hope that you'll contact them directly, that is often a recipe for failure to recover a fair insurance settlement, or even any settlement at all. This is when you should hire a public insurance adjuster.
If you file your own claim, you will quickly find yourself overwhelmed with questions that you probably can't answer. That's because many people don't understand the ins and outs of their own insurance policies. Why? Because they simply don't want to be bothered with reading and understanding all the features, or the legalese is simply too confusing!
Besides, an article in the daily paper, the Sun Sentinel that graded the time it takes for insurance companies to pay settlements rated Liberty Mutual Fire Insurance fairly low on their scale at a C. So, you need to get the ball rolling quickly and the best way to do this is to allow a public insurance adjuster to handle your claim.
"Steven Venook of Advocate Claims Public Adjusters will carry out every single step involved in making a claim for property damage such as plumbing, water damage, mold damage, hurricane and wind damage, fire and smoke damage, roof damage, vandalism, theft, and lightening." Visit Advocate Claims Public Adjusters to read testimonials.
Handling claims in Miami, Hollywood, Pembroke Pines, Fort Lauderdale, Plantation, Weston, Coral Springs, Parkland, Lighthouse Point, Deerfield Beach, Boca Raton, Delray Beach, Wellington, Palm Beach, and West Palm Beach.
For more information or to contact Steve Venook about your insurance claim click on Liberty Mutual Fire Insurance Company Claims