Filing a Florida Insurance Claim with Lloyd's of London – Florida Public Adjuster
Hire a Public Adjuster to Fight with Your Insurance Company
Quite highly regarded in the insurance industry worldwide, Lloyd's of London is the world's sixth leading provider of global reinsurance and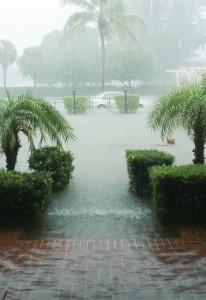 the second largest surplus lines insurer in the United States. But, as its Web site explains, Lloyd's is actually not an insurance company, but operates as an insurance market, matching underwriters up with brokers who are seeking insurance on behalf of their clients.
If you are seeking assistance with a property insurance claim in the event of a hurricane or other emergency, the company's Web site instructs you to contact your broker or sales agent to find out about your policy's coverage. Lloyd's as such cannot help you. This may not bode well for the claimant seeking redress with an insurance problem, such as a minimal settlement, says Steven Venook of Advocate Claims Public Adjusters.
When you're seeking to place a claim, you may not want to deal with a corporate entity that operates on too many different layers, explains Venook. Not having a clear claims procedure spelled out on a Web site may spell trouble ahead for the person seeking a fair insurance settlement. The Lloyd's United States Web pages decline to offer help with individual policy issues.
After the overwhelming stress of incurring serious property damage, you certainly don't need to undergo the difficult process of filing a claim. Avoid this added burden by having a public adjuster – like Steven Venook, of Advocate Claims Public Adjusters – work on your behalf to secure a fair settlement. Venook's clients are often astounded to learn that you don't pay him unless you receive a settlement!
"Steven Venook of Advocate Claims Public Adjusters will carry out every single step involved in making a claim for property damage such as plumbing, water damage, mold damage, hurricane and wind damage, fire and smoke damage, roof damage, vandalism, theft, and lightening." Visit Advocate Claims Public Adjusters to read testimonials.
Handling claims in Miami, Hollywood, Pembroke Pines, Fort Lauderdale, Plantation, Weston, Coral Springs, Parkland, Lighthouse Point, Deerfield Beach, Boca Raton, Delray Beach, Wellington, Palm Beach, and West Palm Beach.
For more information or to contact Steve Venook click on Florida Public Adjuster