Filing a Florida Insurance Claim with Olympus Insurance Company – Florida Public Adjuster
Dread Dealing with your Insurance Company? Hire a Public Adjuster
Policyholders are often horrified to learn that Olympus Insurance Company was given mediocre grades across the board by the Sun Sentinel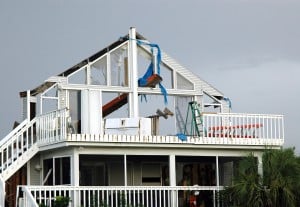 in an article that rated Florida property insurance companies. In fact, Olympus received three Cs and a D in various categories, including the numbers of complaints and the time it took the company to settle claims. Given its pathetic ratings, the company's online claims of "stability, strength and service" ring very hollow.
This doesn't bode well for Olympus, which services 1.1% of the Florida property insurance policies held by nearly 67,000 policyholders, and is the 22nd largest provider of residential and commercial property insurance in the State of Florida. So, should you take it upon yourself to contact Olympus immediately after your property has been damaged in a catastrophic weather event in Florida? For a whole host of reasons, you should not, says Steven Venook, of Advocate Claims Public Adjusters.
In fact, says Venook, you shouldn't call your insurance company first, unless you are prepared to receive what could be a minimal insurance settlement that won't cover your actual losses. This is when you should hire a public insurance adjuster to maximize your chances to receive a fair settlement. What's more, Venook's clients are often astounded to learn that you don't pay him unless you receive a settlement!
"Steven Venook of Advocate Claims Public Adjusters will carry out every single step involved in making a claim for property damage such as plumbing, water damage, mold damage, hurricane and wind damage, fire and smoke damage, roof damage, vandalism, theft, and lightening." Visit Advocate Claims Public Adjusters to read testimonials.
Handling claims in Miami, Hollywood, Pembroke Pines, Fort Lauderdale, Plantation, Weston, Coral Springs, Parkland, Lighthouse Point, Deerfield Beach, Boca Raton, Delray Beach, Wellington, Palm Beach, and West Palm Beach.
For more information or to contact Steve Venook click on Florida Public Adjuster