Filing a Florida Insurance Claim with Southern Oak Insurance Company – Florida Public Adjuster
Beat This Mediocre Company at its Own Game – Hire a Public Adjuster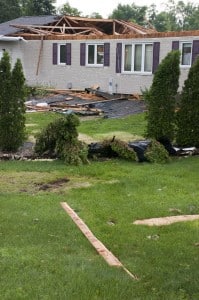 Southern Oak Insurance Company is based in Florida and provides a very folksy Web site that claims to provide exceptional service, but the company actually received worse than mediocre ratings in the Sun Sentinel's article comparing Florida insurance companies. Southern Oak received two Ds and two Es (the equivalent of F). In fact, they rated the lowest grade in the time it took to settle a claim.
So, what should you do if you have a claim to file? Shouldn't you contact Southern Oak Insurance immediately after incurring damage to your property in a catastrophic weather event? Not so fast, according to Steven Venook, of Advocate Claims Public Adjusters.  Insurance companies educate their policyholders to contact them first, but it is often not in their best interests to do so.
If you wish to receive a fair settlement, you should probably file your claim through a public adjuster, who represents you, not the insurance company. A public adjuster, like Venook, understands all the ins and outs of insurance policies, exactly what they cover, and what they don't. They know how to deal with the insurance companies and beat them at their own game.
According to Venook, the last thing that your insurance company generally wants to do is give you a fair settlement, which will actually cover the damage to your property. Besides, after the overwhelming stress of incurring serious property damage, you don't need to deal with the claim filing process. Instead, hire a public adjuster – like Steven Venook, of Advocate Claims Public Adjusters – to work on your behalf to secure a fair insurance settlement. Venook's clients are often amazed to learn that you don't pay him unless you receive a settlement!
"Steven Venook of Advocate Claims Public Adjusters will carry out every single step involved in making a claim for property damage such as plumbing, water damage, mold damage, hurricane and wind damage, fire and smoke damage, roof damage, vandalism, theft, and lightening." Visit Advocate Claims Public Adjusters to read testimonials.
Handling claims in Miami, Hollywood, Pembroke Pines, Fort Lauderdale, Plantation, Weston, Coral Springs, Parkland, Lighthouse Point, Deerfield Beach, Boca Raton, Delray Beach, Wellington, Palm Beach, and West Palm Beach.
For more information or to contact Steve Venook for assistance on how to file your insurance claim click on Southern Oak Insurance Claim