Get a Higher Insurance Settlement, Use a Fort Lauderdale Public Adjuster
It's a fact! The results are in from 2010 Governmental report on Citizens Insurance Corporation stating this truth. It states that policy holders that used public adjusters received settlements that were as much as 747% HIGHER than if the policy holder had used the Citizens Insurance Adjusters alone! (Source: OPPAGA Report, 10-06)
The reason we are reporting this to you, is so that you can be the judge and decide what is best for you, your home and your business. The numbers in their report prove that when people use public adjusters, their settlement offers can go up by 500%, continuing to go up as much as 700% HIGHER!
The data for this report was taken from actual cases that were after the 2005 hurricanes in Florida. They also used data for this study from re-opened claims that pursued public adjuster's assistance to re-negotiate a larger settlement. Either way, clients that used a public adjuster to help settle their claims increased their payout!
How Public Adjusters Compare to Insurance Company Adjusters
| | |
| --- | --- |
| Public Adjusters | Insurance Companies |
| | |
| One Person Assigned to Your Claim for Personal Assistance | Departmentalized Claim Handling Means Multi-Person Service |
| Less Volume of Clients, Produce More Accurate Results | More Volume of Clients, Produce Less Accurate Results |
| Less Volume of Clients, Provides More Attention to Your Claim | Higher Volume of Clients Means Less Attention to Your Claim |
| Less Stress for Clients Through Better Claim Experience | More Stress for Clients Because of Personal and Emotional Involvement |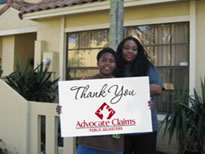 People use public adjusters for many reasons, however, the four most common reasons are: To receive a higher payout from their insurance company, past experiences that proved to be positive, a lack of time and knowledge of the claims process, and better client representation.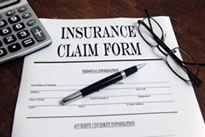 Insurance Companies don't want to promote public adjuster awareness, yet they seem to advertise minor wrong-doings, since Public Adjusters get the client more money that the insurance company doesn't want to pay out! The bottom line is that Public Adjusters increase the payout while offering personal service for policy holders!
Hire a Fort Lauderdale Public Adjuster and make sure your interests are put first.
Call Advocate Claims Public Adjusters! 1-954-369-0573