Mold Can Cause Serious Ongoing or Undetected Health Problems!
Residents of households with mold or indoor contaminants can be seriously affected by mold spore growth. This can cause respiratory infections, as the indoor air quality of your home is compromised.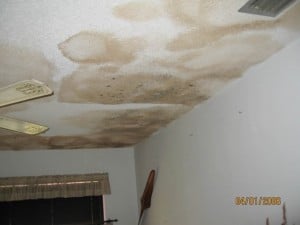 Indoor air pollution is a real contaminant that can make you sick! If you are experiencing problems, at home or at the workplace, you must take the time to check out each source. Severe asthma symptoms can affect your lungs and breathing conditions, and this can lead to traumatizing results.
Damp air and mold growth is more prevalent around areas of water, such as lakes, rivers or the coastline.
A Mayo Clinic Study States That Fungus is a Major Cause of Chronic Sinusitis.
"An estimated 37 million people in the United States suffer from chronic sinusitis, an inflammation of the membranes of the nose." These researchers believe that the cause of most chronic sinus infections is our response to a fungus growth in the air quality that we breathe.
Did You Have Recent Storm Damage?
If your home was recently affected by a water leak, a hurricane, or a tornado, and had damage that could have led to mold growth, call Advocate Claims to assist you! We know the steps to take to find the hidden mold damage that can cause your home's air quality to become compromised and contaminated.
Within a home, there are so many places that mold growth can hide! It could be growing behind walls, under cabinets, under floors, or in the ceiling. Even if you think the damage has been repaired, and you no longer have mold growth- yet you are experiencing sinus or asthma problems, Advocate Claims may be able to advise you and get your home inspected properly!
Could the Mold Problem Be at Your Workplace?
A mold problem, or severe allergy to it, can also happen at work. If you are an adult who has recently experienced an ongoing asthma condition, you should suspect a possible mold growth at home or at work. Don't be too quick to rule out the workplace as the possible culprit.
"National Institute of Health and Safety estimates that 29% to 33% of new-onset adult asthma is attributable to work-related exposures."
~ NIHS 2012 study.
If you work in a damp building or warehouse, you should be aware of possible mold growth, if your asthma conditions are new, or if they are being aggravated and medical treatment is not helping you.
For tips on mold remediation or to ask questions about your water damage claim, call 1-954-369-0573
For more information about flood damage, hurricane damage, or water claims in Florida visit www.advocateclaims.com
Advocate Claim Public Adjusters, Inc.
4386 North Carambola Circle
Coconut Creek, FL 33066
Toll Free: 1-954-369-0573
Broward: 954-978-0886
Palm Beach: 561-962-0065
Miami-Dade: 305-744-5096
Fax: 954-978-9086