Case Study: Water Damage Insurance Claim in Delray Beach, Florida
Real-Life Testimony from Jack & Sharon Lennett
It is a well-known fact that most home-owner insurance claims come from water damage. Jack and Sharon Lennett of Delray Beach, Florida were victims of water damage when a fitting on the kitchen sink popped off in February 2013. The water damage wasn't contained in the kitchen, it went out into most of the condo. flooding everything but 2 rooms in the home!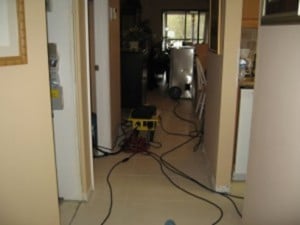 The Lennet's quickly called their insurance company MetLife, and they also contacted a restoration service to dry up the water and prevent mold damage.
Mr. Lennett heard about Insurance Adjuster Steve Venook, of Advocate Claims Public Adjusters, and called him at the advice of a personal friend. Mr. Lennett asked Steven Venook, to represent his water damage claim to the insurance company. Steven came out and took photos of the damage, read over the policy, and understood what their insurance claim rights were.
During this process, MetLife proposed that they should pay just $10,000 for the Lennett's claim. After seeing the flooded condo, Mr. Venook showed them that this amount would not cover the cost of the kitchen, bathroom, guest bedroom and other damaged areas of their home.
After a short claims process, Steven Venook helped the Lennett's get $31,500 (instead of the original $10,000) which covered the repairs to the condo completely!
"It was so important to have someone on my side." Mr. Lennett exclaimed. "If not for my public adjuster, I'd still be haggling for the claim money."
By calling Advocate Claims Public Adjusters, their insurance settlement increased 3 times higher than the original offer!
If you have an insurance claim, call Advocate Claims today to help you! We will get you the amount that you deserve!