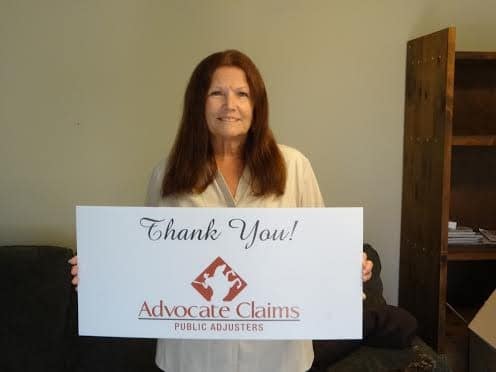 Water Damage in Stuart, FL: Virginia's Story
Water damage is the second most common cause of homeowner loss, caused mainly by plumbing failures, freezing pipes, and storm damage. Water-related loss is responsible for over $5 billion in annual homeowner property losses each year, approximately 23% of all homeowner property losses.
These figures are all too familiar for Virginia of Stewart Florida.  Hers is a story that has been seen time and time again, particularly in Florida.  After she discovered the water damage, Virginia contacted a plumber to identify the issue, who then referred her to a water extraction company. As we have seen many times, the water extraction company over-charged the insurance company for their services. Of course, this causes the insurance company to feel as though they had fulfilled their obligation to Virginia.  After consulting with a contracting company, Virginia learned that the settlement was not nearly enough to remediate her damage. "I was out of options and did not think I would be able to get any more money from the insurance company.  I didn't know what to do, and then I was referred to Steven at Advocate Claims Public Adjusters. That's when I saw the light at the end of the tunnel and knew that a resolution was possible," said Virginia.
Steven and his team reviewed the damages and found exactly what Virginia had suspected.  The settlement was not sufficient to repair her townhome. After discovering this and negotiating with the insurance company, Advocate Claims' Public Adjusters were able to acquire the appropriate amount to repair Virginia's home.
"I was surprised at how quick the settlement was reached after Steven got involved.  I couldn't have asked for a better result. Make Steven your first call after damage to your property and he will make it right!"
Regardless of your type of loss, a public adjuster can act as your adviser and advocate throughout the process. Advocate Claims Public Adjusters have been serving Florida homeowners for over 10 years. Call Steven today at 954-369-0573 for more information.