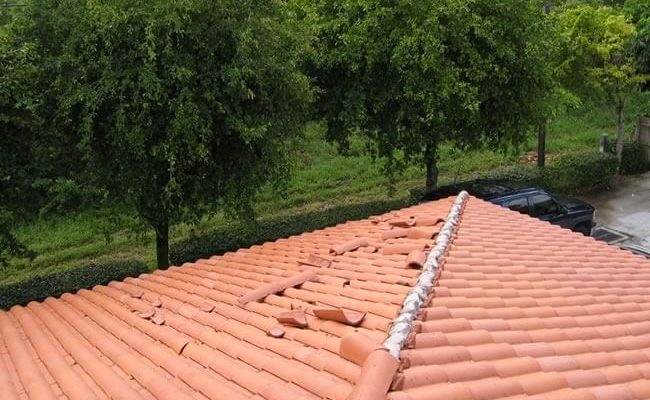 Broward County, Florida: Has Your Hurricane Irma Roof Insurance Claim Been Denied?
Do you want to get the money you deserve?
Attention Broward County home and business owners: have you suffered roof damage from Hurricane Irma? Has your insurance company low balled or denied your claim? If so, our Hurricane Insurance Public Adjuster, may be able to help.
Homeowners and business owners pay insurance premiums for decades, and that money is quickly accepted by their insurance company. But when a hurricane, hail storm or a wind storm damages the home or the business, these insurance companies find ways to deny or low ball payment of the claim. But you don't have to allow them to have the last word!
Roof Insurance Claim Process
This is how they do it:
An adjuster, hired by the insurance company, comes out to inspect the damage;
The inspector looks for ways to deny the claim or is very inexperienced or doesn't understand local pricing.
If it is obvious that the claim must be paid, the adjuster will recommend the cheapest repairs possible. Remember, the adjuster is paid by your insurance company, not by you.
If you have read this far, hopefully you will call a Broward County Public Adjuster to advocate for you; because the insurer's adjuster does not have the final say.
In my 20+ years of dealing with insurance companies, no single issue has made me angrier than the way hard-working people are routinely abused by their own insurance companies when they file a claim for property damage. These are my favorite cases. They are my favorites because:
I don't have to charge the client a penny in order to get the house/business repaired;
I get to go to war with multi-billion dollar corporations? on equal footing.
Let's say you have a ten-year old roof on your house, and Hurricane Irma caused damage. You know there is roof damage, because your ceiling is leaking. You report the claim to your insurance provider and they send out what they call an "Independent" adjuster to survey your damage. While that adjuster may not be an employee of your insurer, you can bet that the insurance company does not call him and pay him to inspect houses if he doesn't follow their claim handling instructions!
No sir, big insurance companies have a LOT more confidence in the adjuster who can't seem to see covered roof damage ever; so that guy gets a lot of business from the insurance company, and in turn that insurance company denies a lot of claims based on the adjuster's "independent" review/report. If it's a really big claim (like a total replacement of a roof on a large commercial building), then the insurance people will be SUPER thorough and send out an "Independent" Engineer. This guy is just like the adjuster except he drank less beer in college and was better at math, so he got an engineering degree, but that degree won't help him see any covered damage.
You see where I am going with this… when disputing a contract or any financial transaction (like a roof insurance claim), one person cannot or should not represent both parties involved. Obviously that person will side with whomever is paying him. Hence, working with your own Public Adjuster is key to leveling the playing field, and tip the odds in favor of a fair settlement. The best part is, you don't pay the public adjuster you hire out of pocket, I don't get paid until you do.
I am biased after doing this for a couple of decades, but if your insurance company tells you that your roof claim is worth $15,000 and you accepted that, and your roofer replaced the roof for that, you probably just got ripped off by thousands of dollars. The roofer wants the work, so he will figure out a way to replace the roof for whatever the insurance company will pay, but that doesn't mean that the roof was replaced correctly. Was the felt replaced? Was the drip edge replaced? You have no idea – all you know is that you got a new roof. And when it starts leaking in 5 years and you call your insurance company, they will tell you that it's leaking because of "improper installation," and they'll be correct. The REASON it was improperly installed is because they barely paid the poor roofer enough money to buy the shingles or tiles!
Also, if water actually came into your house from a roof leak, there are many additional considerations that need to be reviewed. Most people have no idea how destructive interior water damage is, and many times, you cannot see it…until mold is growing in your house.
In my experience, over 80% of people who are told by their insurance company that some damage is not covered instantly give up. And in my experience, 100% of people who get their roof replaced never even ask themselves if the claim was paid fairly.
If your roof damage insurance claim was denied or underpaid, give us a call at 954-369-0573 for a free review of your claim. We, at Advocate Claims Public Adjusters have 20+ years experience handling roofing claims, we have settled thousands of insurance claims and worked through eight major hurricanes.
We serve all of Broward County, including but not limited to these areas: Coral Springs, Pembroke Pines, Fort Lauderdale, Parkland, Weston, Cooper City, Pompano Beach, Oakland Park, Sunrise, Plantation, South West Ranches.