Filing a Florida Claim with Allstate (Castle Key Indemnity Company) – Miami Insurance Adjuster
Why Not Hire a Public Adjuster to Help you Get a Fair Settlement?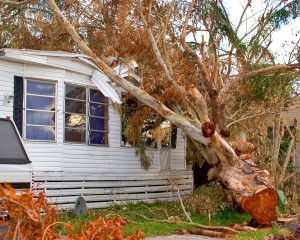 With a 2.2% of the policies held by 134,042 policyholders, Castle Key Indemnity Company is the sixth largest provider of Florida property insurance. Castle Key Indemnity is one of two companies that provide Florida property insurance under the well-known Allstate corporate umbrella, which no longer handles Florida property insurance under the Allstate name. The other Allstate company is Castle Key Insurance Company.
To report a property insurance claim, if you hold Castle Key insurance, you could call them. Or, you could call a public insurance adjuster instead. Why? Because, unlike the insurance company, the public insurance adjuster will work directly for you to maximize the settlement you will get from your insurance company.
Many people are conditioned to call their insurance company first thing after incurring property damage to begin the tedious and complicated process of filing a claim. Many of those same people are sadly unaware that there are highly-qualified and experienced public insurance adjusters who are available for hire at no upfront cost at all!
People are amazed to learn that they don't have to pay anything to their public insurance adjuster unless there is a settlement. Public adjusters – like Steven Venook, of Advocate Claims Public Adjusters – work for you to get a fair settlement, often thousands of dollars more than you would get if you placed the claim yourself.
Why take on the headaches involved in filing a claim, including photographing and documenting all your losses, getting estimates for repairs and all the rest, when you can just sit back and let Steven Venook handle your claim? Who needs the headaches?
"Steven Venook of Advocate Claims Public Adjusters will carry out every single step involved in making a claim for property damage such as water damage, mold damage, hurricane and wind damage, fire and smoke damage, roof damage, vandalism, theft, and lightening,".
For more information or to contact Steven Venook click on Miami Insurance Adjuster