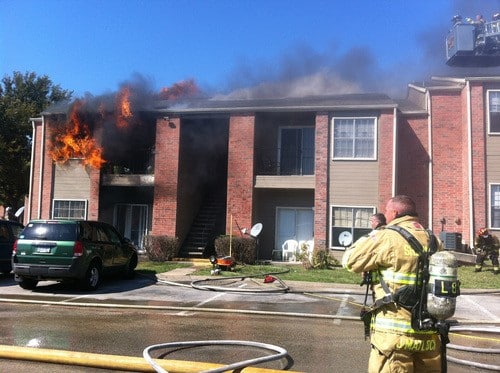 Public Insurance Adjusters Are Good News for Property Managers and Property Owners
Public insurance adjusters are experts when it comes to assessing damages and are retained by the policyholders to handle the myriad of items that are required to complete a claim. A public adjuster has two goals in mind: the speed of the transaction and accuracy of the assessment; both good news for property managers and owners.
A public adjuster works for the property (policy) owner. This is particularly beneficial because in the event of a loss, it is in the insurance company's best financial interest to minimize the claim. A public adjuster acts as an advocate for the policy owner, in order to reach a fair assessment. Additionally, this tends to be a stressful time for all of those affected by the loss. Residents, tenants, property managers, and property owners can easily be overwhelmed with the event and the seemingly innumerable list of challenges that result. Also, with an event like fire or flood, there is very specific post-loss duties that dictate the policies and procedures that must be followed from the time of the loss, to the completion of remediation. A professional public adjuster can manage the process and act as an advisor for anything that may also come your way.
How can a public insurance adjusters help property managers and property owners?
Act as an advisor and guide for owners and managers
Navigate the claim process
Reach a fair result as soon as possible
Take on loss-specific tasks during a stressful period
Allow managers and owners to continue to focus on operations of the business
Act as an advisor during the remediation process
What types of loss can a public adjuster assist with?
Flood and Water Damage
Collapse and Structural Issues
Fire
Wind Damage
Vandalism and Theft
Smoke Damage
Hurricane and Wind Damage
Riot and Civil Commotion
Smoke Damage
Oftentimes, one or more of these losses can lead to additional loss. For example: a damaged door may lead to theft that may not have occurred otherwise. Another example is when wind damage causes a fire, under the right circumstances. A public adjuster can assist in these events as well.
If you have any additional questions regarding the role that a public adjuster can play in returning your property to normalcy as quickly as possible in the event of a loss, please contact Advocate Claims at 954-369-0573. Our licensed Florida public adjusters would like to assist you through this difficult time.