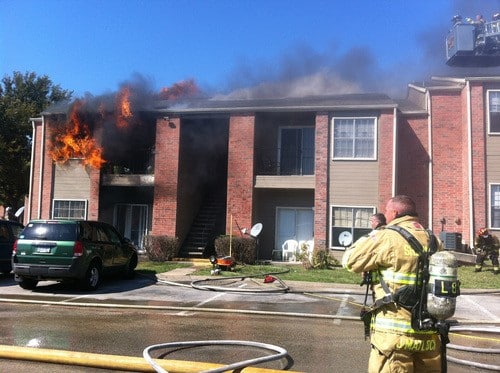 Filing a Property Insurance Claim for Wildfire Damage
Homeowner's insurance policies typically cover property damage caused by a wildfire, as does commercial property insurance policies. In the event that your home or commercial property suffers damage from a wildfire, you will need to decide what kind of insurance claim you are going to file for.
Advocate Claims Public Adjusters in Miramar, Florida is licensed by the State of Florida. Steven Venook at Advocate Claims worked for insurance companies years before becoming a licensed public adjuster in South Florida. Although wildfires may not be prominent, knowing the process for filing a property insurance claim for wildfire damage should still be something that you are prepared for, especially if you live in Miramar and more western areas of South Florida.
Public adjusters in Miramar want homeowners to know that there are two types of wildfire damage claims that you can file for: either "partial loss" or "total loss".
If your home or commercial property was only partially damaged and not completely destroyed by a wildfire or smoke, you will have to file a partial loss claim. Things to watch out for when filing a partial loss claim are hidden damage, inadequate or improper cleaning and repairs, and delays in your insurance claim.
Advocate Claims Public Adjusters can handle your wildfire property insurance claim so that you do not have to suffer the hassle of delays due to partial loss claims being a lower priority. Our licensed public adjusters in Miramar can also make sure that you find reputable contractors in your area to make adequate repairs and return your home to normalcy.
For questions regarding filing a property insurance claim for wildfire damage, smoke damage, or any other fire damage claim, contact us at 954-369-0573.