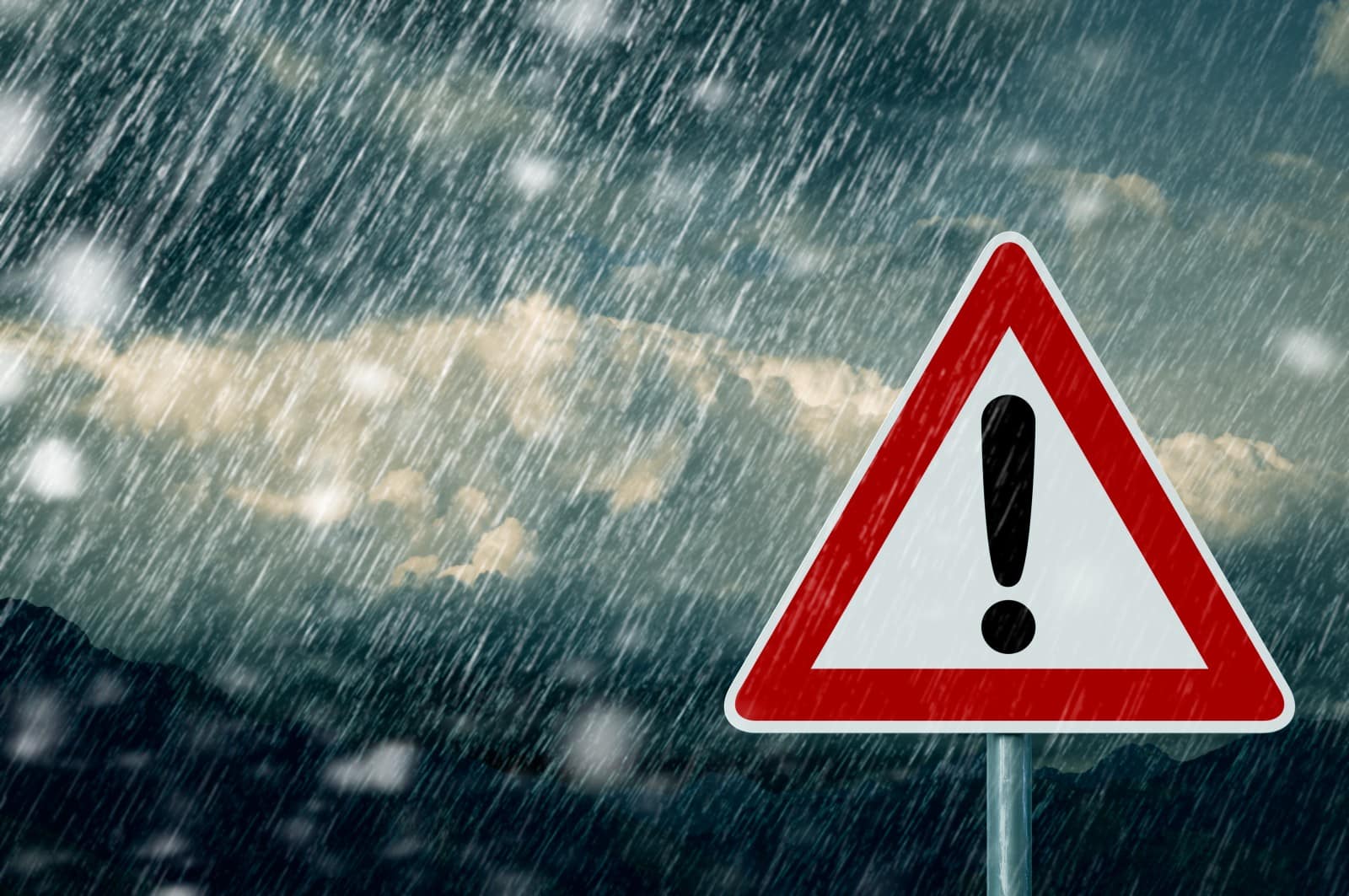 Hurricane Matthew: Water Damage vs. Flood Damage
As Hurricane Matthew made his way up the coast, he brought heavy rain's and storm surge to the Daytona Beach, Saint Augustine and Jacksonville areas of Florida.
When powerful winds knock down a tree that tears a hole in your roof, and water pours into your home, you have suffered water damage. When heavy rains cause flooding in the streets that seeps into your property and your neighbor's property, you have suffered flood damage. While these two types of insurance claims both involve water, they are covered under different provisions in your policy and even handled by different agencies.
Florida policyholders need to be aware of the difference between water damage and flood damage in the aftermath of Hurricane Matthew.  
Water Damage Defined
A high percentage of policyholders face water damage to their home or business, typically caused by ruptured or burst pipes. Other common causes for water damage include overflowing bathtubs, broken toilets, water main breaks, faulty washing machine or dishwater hoses.
Water damage occurrences like these are covered under your homeowner or commercial insurance policy and are handled direct with your insurance carrier.
Flood Damage Defined
Flood damage occurrences are covered by the Federal Emergency Management Agency, known as FEMA. Flood damage is defined by FEMA as a general or temporary condition of partial or complete inundation of two or more acres and two or more properties of normally dry land.
Flood damage is caused by the following conditions:
Overflow of inland or tidal waters
Unusual and rapid accumulation or runoff of surface waters from any source
Collapse of land along the shore of a lake or similar body of water as a result of erosion or undermining caused by waves or currents of water exceeding anticipated cyclical levels that result in a flood as defined above
Flood insurance must be obtained through the National Flood Insurance Program. In the event of flood damage, an insurance claim will have to be filed with FEMA, not your homeowner or commercial insurance carrier. And, in the event of severe damage from hurricane winds and flooding, you will have to file two separate insurance claims, one with your homeowner or commercial insurance carrier, and the other with FEMA!
Seek Peace of Mind from a Public Adjuster and Stay Dry!
The insurance claims process is painstaking at best. In the aftermath of a hurricane like Matthew, the process is even more stressful and drawn out as insurance companies are inundated with claims, and their resources are spread thin.
If this storm has impacted you, and you have experienced any kind of damage to your home or property from water or flooding, you may want to call Advocate Claims Public Adjusters to help you traverse the complex insurance claims process with your insurance carrier.
Steven Venook of Advocate Claims Public Adjusters has depth of experience in water and flood damage as well as hurricane damage. As a public adjuster and advocate for the policyholder, Venook has the patience and attention to detail it takes to get you a fair settlement to restore your home or property, no matter how long it takes. As a resident of South Florida, Venook has also faired his share of hurricanes and can provide you the support you need to help you piece your life back together.
Before or after a disaster, water or flood damage, if Hurricane Matthews impacts your home or business, contact Florida-based Public Adjuster, Steven Venook at Advocate Claims Public Adjusters, at 954-369-0573 or Jacksonville 904-853-7784.