Filing a Florida Insurance Claim with USAA Casualty Insurance Company – Florida Public Adjuster
Beat the Insurance Companies at Their Game – Hire a Public Adjuster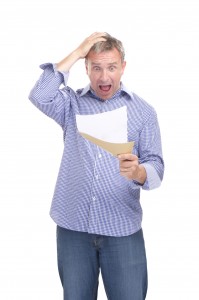 Do you have a property loss claim to file with USAA Casualty Insurance Company?  Unlike another USAA company, United Services Automobile Association, which is much larger, USAA Casualty services only 1.1% of the Florida property insurance policies held by 64,314 policyholders, and is the 25th largest provider of residential and commercial property insurance in the State of Florida.
Many people find themselves at a loss to negotiate their own claims with their insurance companies because they don't know what to do when the companies lowball their settlements. That's why it's not necessarily a good idea to contact your insurance company immediately after your property has incurred damage in a catastrophic weather event in Florida.
According to Steven Venook, of Advocate Claims Public Adjusters, it is often best to contact a public insurance adjuster first, unless you are prepared to receive a minimal settlement, or in some cases no settlement at all. "Unfortunately, many people are virtually oblivious to the details of their insurance policies," he said.
This is when you should hire a public insurance adjuster. When visiting the USAA Web site to file a claim it is virtually impossible to locate the link to file a insurance claim. That's because USAA is an enormous company and its online presence is very confusing. Venook points out that that is an immediate example of the kinds of hassles you will endure when you handle the claim yourself. Besides, USAA Casualty was rated a pathetic D in the Sun Sentinel's ratings of the time it takes Florida insurance companies to settle a insurance claim.
"Steven Venook of Advocate Claims Public Adjusters will carry out every single step involved in making a claim for property damage such as plumbing, water damage, mold damage, hurricane and wind damage, fire and smoke damage, roof damage, vandalism, theft, and lightening." Visit Advocate Claims Public Adjusters to read testimonials.
Handling claims in Miami, Hollywood, Pembroke Pines, Fort Lauderdale, Plantation, Weston, Coral Springs, Parkland, Lighthouse Point, Deerfield Beach, Boca Raton, Delray Beach, Wellington, Palm Beach, and West Palm Beach.
For more information or to contact Steve Venook for assistance on your insurance claim click on USAA Casualty Insurance Company