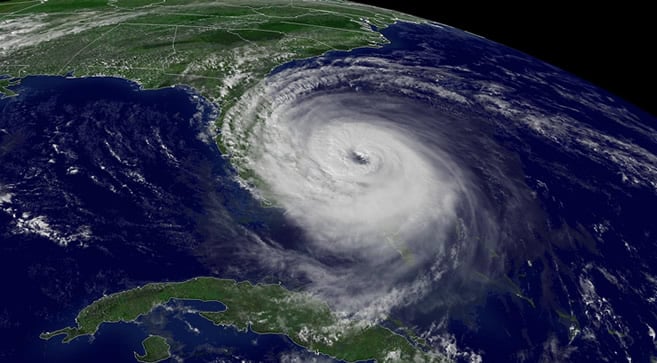 Hurricanes Early in the Year are Warnings for Stronger Florida Storms Coming
The very first week of 2016 brought tornados to North Florida, and even though that is not an ideal way to start the New Year, it is not nearly as shocking as having to deal with a January hurricane.
According to Katharine Hayhoe, director of the Texas Tech University Climate Science Center, a January hurricane could be evidence of changing ocean temperatures, and may serve as a warning for stronger Florida storms coming. Palm Beach public adjusters recommend that these hurricane warnings should not be ignored or taken lightly by Florida homeowners, especially those who live near the coast.
Hurricane Alex formed in early January and quickly made records as being the second recorded hurricane found in the Atlantic Ocean during the month of January; the first hurricane was recorded in 1938. This year, as public adjusters and homeowners got prepared for the worst with NASA's announcement on January 14th that Alex was officially a hurricane, the storm reached speeds of 85 mph, becoming the strongest January hurricane on record.
According to Hayhoe, Alex's strength was unusual because tropical storms occur in warm waters, a condition not common in the North Atlantic Ocean in the middle of winter. Since warm ocean water is the main source of energy for a hurricane, the warmer the water, the more intense the hurricane. The more intense hurricanes are during the off season of winter, the more they serve as a warning for actual hurricane season, indicating intense hurricanes during those much warmer months.
Advocate Claims Public Adjusters, located in Coconut Creek, Florida, have been helping families recognize hurricane warnings and prepare them with hurricane preparedness tips for staying safe and/or recovering after hurricane damage is caused on their homes or commercial property. Our Palm Beach Public Adjusters also serve the areas of Weston, Parkland, Boca Raton, Coral Springs, and numerous other surrounding cities that are often impacted by the strong weather coming off the coastline.
If you would like to have your homeowner's insurance policy reviewed to check your hurricane coverage in preparation for hurricane season, contact Steven Venook at Advocate Claims, at 954-369-0573.