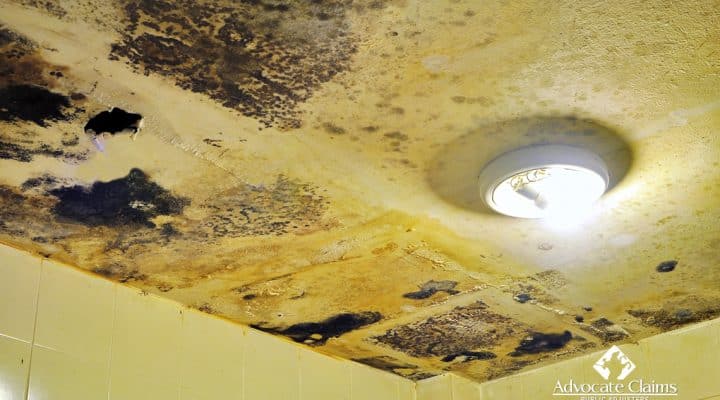 Mold Damage Insurance Claim: 4 Reasons Why You Should Use a Public Adjuster
If you have an issue with mold in your home, it is vital to get a professional working on your side. A public adjuster can negotiate with the insurance companies on your behalf to ensure that you are fully compensated. A few of the reasons it's better to have a public adjuster on your side for mold damage insurance claims:
1. A public adjuster can help you understand your policy.
By examining the declarations page of your home insurance policy, the adjuster can make it easier for you to understand what is covered and what is not. It's often a good idea to go over the policy before you have an issue so that you are sure that you have adequate coverage.
2. It's important to work quickly with mold damage insurance claims.
The longer you wait, the more severe a mold problem can become. After a water incursion into your home, you have about 48 hours before mold begins to grow. Once it is established, it can be difficult to get rid of. And, even if you do not have toxic black mold, the mold in your home can cause health difficulties for children, the elderly, people who are allergic and people with respiratory problems. A public adjuster can get your claim through more quickly so that the mold issues can be handled right away.
3. A public adjuster can assure that you have all the necessary evidence to back your claim.
To bolster your claim, you will need photos or videos and an inventory of all damaged property. By thoroughly documenting without exaggerating or guessing about damage, you can submit a claim that is more likely to be taken seriously by your insurer.
4. A public adjuster can advise you on what to do, and not do, after a mold problem is discovered.
A public adjuster will know what you should fix right away, what steps you should take to prevent further damage and what repairs you should not make immediately. Doing the wrong things before your claim goes through can mean losing compensation that you would otherwise be entitled to.
Public adjusters have the interests of the policy holder at heart. They have the skills and experience to assure that you get compensation and be made whole. By bringing in a public adjuster on your side, you can recover more quickly and get your property back to rights.
Call Advocate Claims Public Adjusters today at 954-369-0573 or contact us online.
We serve home and business owners throughout South Florida, including West Palm Beach, Boca Raton, Fort Lauderdale, Wellington, Hollywood, Delray Beach and the surrounding areas.